Serving with pride makes change happen.
Our Purpose
Through a team effort, the MVC Facilities department creates a friendly, clean and safe environment for students, staff, faculty and the community.
About Facilities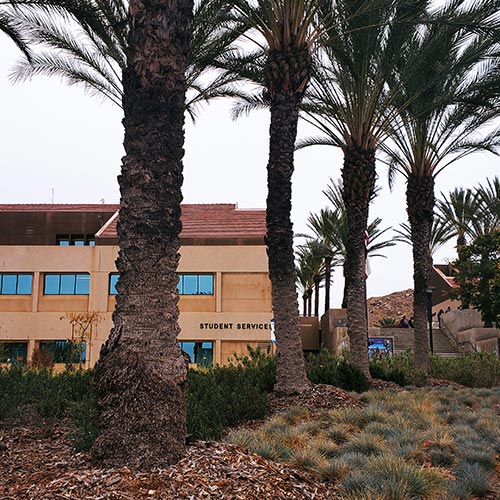 Moreno Valley College opened in 1991 with an initial 59,743 gross square feet. Today Moreno Valley College has over 248,000 gross square feet within our buildings to serve the needs of our students.
The Facilities department cares for a combination of permanent and modular structures that include classrooms, student services offices, instructional offices and gathering areas through a combination of custodial, maintenance, and mechanical work. Grounds personnel also care for 95 acres of MVC's stunning 132 acre campus, including a 25-acre college park with two soccer fields and a tot lot, and a cross country track.
Our Mission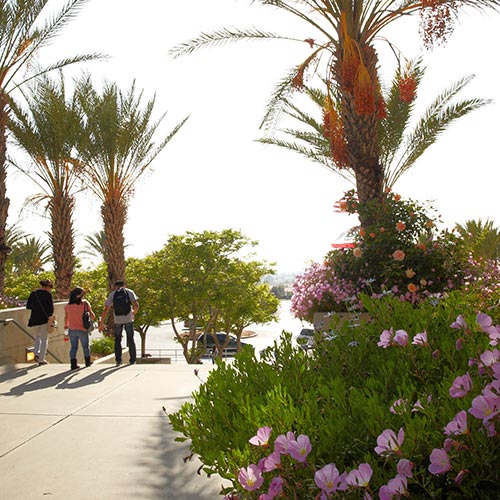 The mission of the Moreno Valley Facilities Department is to provide a clean, well-maintained, and attractive surrounding for students that is conductive to learning, mechanically sound, and free of health and safety hazards and unpleasant distractions that might compromise learning.
Work Orders and Room Reservations
If you would like to submit a work order, do so by using the ServiceDesk system. To reserve a room, utilize 25Live.
Employees may reserve rooms or other facilities through 25Live. Reservations are subject to approval by MVC Facilities.
Vendors coming to campus on behalf of a student club or organization must complete a vendor application packet. Vendors may be subject to fees.
Return the completed packet to Veronica Horton at the Student Activities office.
Contact Us
The Facilities team works to make our campus a rewarding and beautiful place to learn and grow.
Ron Kirkpatrick, Director
(951) 571-6189
Ken Morgan, Assistant Custodial Manager
(951) 571-6117
Renita Batiste, Facilities Administrative and Utilization Specialist
(951) 571-6256
Email Facilities
See Location Map
Phone

Facilities: (951) 571-6256

Custodial: (951) 203-6872 (from 3 - 10 pm)

Fax: (951) 571-6172

Location

Warehouse Building

Hours

Monday - Friday
7 am - 3:30 pm
More Resources
For access to rooms, buildings or to report lost keys or keycards, contact the Facilities main number at (951) 571-6256.
For assistance with received mail or making copies, refer to services provided by the Mailroom and Copy Center.
For information about asset tagging for electronic devices, refer to the Information Technology page.