A college education doesn't need to break the bank. MVC, like other community colleges, offers quality education at affordable prices.
Quality Education Can Be Affordable
Moreno Valley College is an inexpensive way to attain a quality education. Tuition at MVC is set by the State of California and includes a variety of mandatory and optional fees. You'll be billed when you register for classes. If you need help paying for college, financial aid options such as the Promise Initiative, state and federal aid and scholarships may be available for you.
Common Costs
The costs you'll encounter include:
Enrollment fees (based on number of registered units)
Health fee (required)
Transportation fee (not required during winter session)
Student services fee (optional)
Specific sections/courses may require additional material fees
Your Fee Breakdown
Fees may change without notice. Stop payment or insufficient funds will incur a $20 service processing fee. Additional fees may be required for supplies, materials or tools for individual courses and programs.
Non-Resident Surcharge Increase
Fee
Fall/Spring
Winter/Summer
Tuition

$46 per unit

$46 per unit

Non-Resident Surcharge

Plus enrollment fee

$373 per unit + tuition

$373 per unit + tuition

Out of Country Non-Resident Surcharge

Non-refundable (plus enrollment fee and non-resident surcharge)

$16
$16

Non refundable if student drops all classes after the refund deadline

$20
$17

Student Services

May be waived if fee waiver is submitted before last day to add

$30
$10
Transportation

Over 6 units: $5.50

Under 6 units: $5

Over 6 units: $5.50

Under 6 units: $5

Class Audit
$15 per unit
$15 per unit
Duplicate Diploma
$2
$2
Non-Sufficient Funds/Stop Payment Fee
$20
$20

First two transcripts are free

View Transcript Fee Information

Unofficial Transcript

Free on WebAdvisor

$1
$1
Campus Parking
Parking permit fees are only refundable if you drop all classes before the refund deadline. If eligible for a refund you must return the permit to Parking Services immediately. Parking permits need to be purchased for each term. Daily parking is also available. Failure to follow rules may result in citations and fines.
Type of Permit
Cost per Term
Auto

$50 Fall/Spring ($30 with Promise Grant)

$25 Summer

Free in Winter

Motorcycle
$15 per term
Day Parking Permits
$5
Course Fees
Some classes require an additional fee for materials, tools, technical and miscellaneous supplies for certain programs (70902(s) of the Educational Code). The charge is noted under the appropriate class. Additional fees must be paid at registration, and are not covered by the California College Promise Grant (CCPG). Drop deadlines for non-payment apply.
Course
Cost per Enrollment
KIN-30
First Aid and CPR
$24

KIN-42

Life Guard and Water Safety Instructor Certification

$82.45
More Information
Have questions? Check the information below to find more details about additional fees, how nonpayment is handled, and more.
You will not be dropped for non-payment. All students will be charged for registered classes and may receive a failing grade unless they drop themselves within deadlines. It is your responsibility to verify that all classes have been added or dropped accordingly.
If you owe any outstanding fees to RCCD, you will not be able to register for classes in this term or future terms until the balance is paid in full. All students are encouraged to apply for financial assistance, including FAFSA. Learn more on our Financial Aid page or visit www.fafsa.ed.gov.
Required Fee (Title V State regulations) support general and emergency services provided by RCCD's Health Services and are not covered by CCPG. Students who depend on prayer for healing and students attending an approved apprenticeship program are exempt from this fee. To apply for this waiver, you must submit it to the Health Services Office:

A Health Services Fee Waiver Request (obtain from Admissions and Records)
Supporting documentation

Standard Online Shipping/Handling Charge: $3.15-3.65 for online orders.
Processing Fee: $5.00 for orders paid in person.
RTA Pass: All MVC students registered in one or more units can ride anywhere RTA travels. Students are charged a Transportation Fee at the time they register. Travel on RTA begins the first day of the term for registered students. Registering after the term begins will delay bus riding privileges. Registered students must present their RTA go pass (via the RTA app) to an RTA driver. This fee is not charged during the winter session.
The Chancellor's Office Tax Offset Program, or COTOP, is a program that provides Riverside Community College District (RCCD) with a method of collecting Accounts Receivable balances for student financial aid and non-financial aid obligations. Past due accounts will be submitted by RCCD to COTOP for a tax offset (via an intercept by the Franchise Tax Board of any tax refunds, lottery winnings, or unclaimed property that might be owed to you).
Student accounts that have past due fees may be submitted to COTOP. This can include enrollment and associated fees incurred at any of the three Riverside Community College District Colleges – Moreno Valley College, Norco College, and Riverside City College.
Be aware that this debt will NOT be submitted to any major credit agencies.
If you receive a COTOP letter in the mail, please follow the instructions on the letter you have received. You can avoid the Tax Offset collection fee, if you voluntarily pay the amounts owed within 30 days of the date of the letter that you received.
You can pay your fees either online through your Web Advisor account, in person at the Cashier's Office or by mail. If your fees are not paid in full in the 30 days after the letters are sent out, your information will be submitted to COTOP.
If you believe there has been an error you may appeal this action by filling out the COTOP Appeal Form that is available at the Admission & Records Department at the college where the course was taken. The form can be downloaded and emailed or submitted in person with the appropriate documentation to the college.
Upon receipt of your appeal, a college representative will review your case. If the representative finds that the offset is in error, the offset will be withdrawn or the amount corrected. If no objections are submitted or if the objections are considered to be insufficient, we will proceed with this action.
You may apply to appeal COTOP charges by completing the appeal form. The RCCD accounting services manager will have sent you a letter regarding outstanding fees. If you decide not to attend course(s) and were not dropped from the course, you may have received a substandard grade or "W" and owe fees. It is always the students' responsibility to drop themselves from the course if they decide not to attend. Extenuating circumstances — verified, documented cases of accidents, illnesses, or other circumstances beyond the control of the student will be taken into consideration. No appeal will be considered without proper documentation.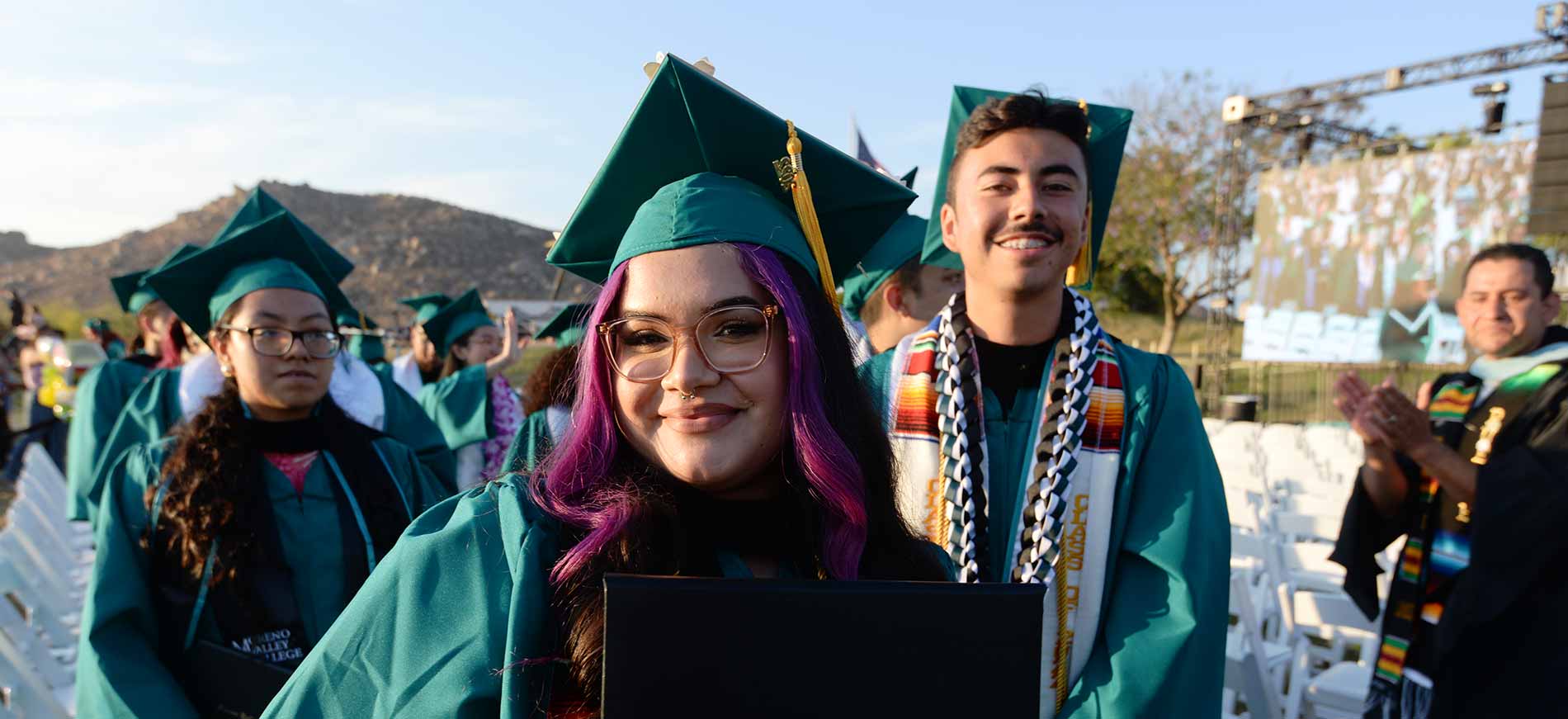 Ready to become a Mountain Lion?