Find Your College Classes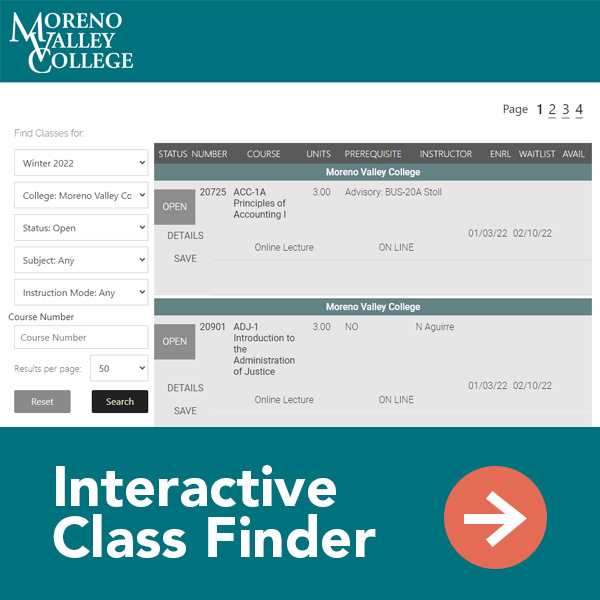 The class schedule lists a term's available classes and includes class descriptions, the time, instruction location or style and the starting and ending dates for each course. For the most up to date information on add, drop and refund dates log into MyPortal.
Moreno Valley College offers courses in 16-week, 8-week and 6-week formats. Choose the length and course format that works best for you!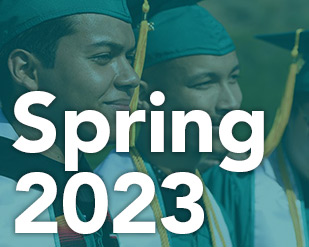 Spring 2023
Spring term is 16 weeks long and offers courses in full (16 week) and half term (8 week) formats. The recommended unit load is 12 to 15 units.
Stay on Top of Your Education
Your engagement center's success team is here to help you plan your classes and help you graduate on time.
Get quick answers for quick questions and help registering for classes online, wherever you happen to be.
Important Dates and Deadlines
How to use the class schedule
The class schedule has a lot of information. We can help you understand it. Here are a few quick tips, and if you need more help, you can reach out through a Student Services virtual lobby or learn how to enroll in classes.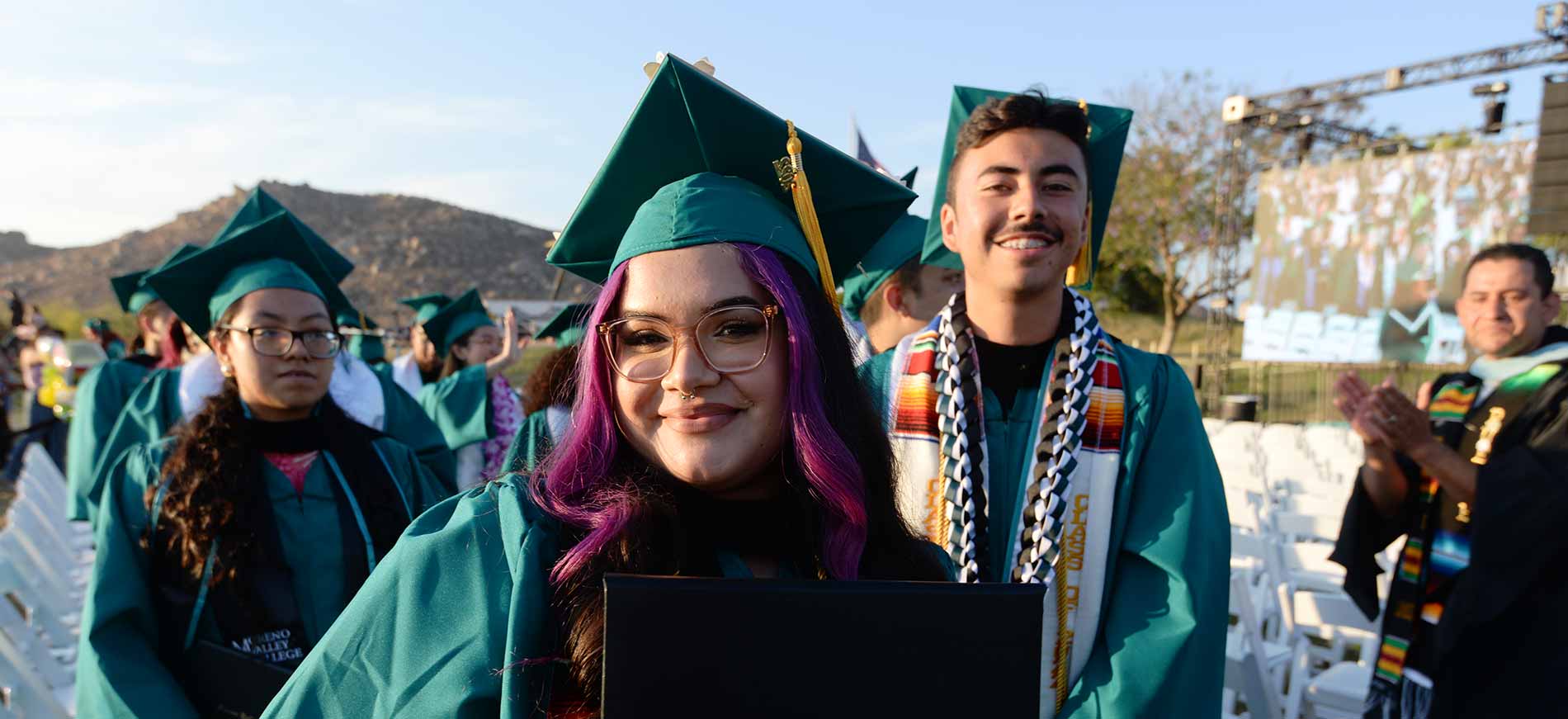 Ready to become a Mountain Lion?