Students Transferring to MVC
Bring your prior coursework with you, without losing credit for the knowledge you've gained. We'll help you complete your college journey.
Continue your path at MVC
Moreno Valley College offers a unique educational experience with affordable tuition, small class sizes and welcoming, supportive faculty and staff. Bring the skills, knowledge and college credit you've earned at other higher education institutions and let us help you complete your degree or certificate.
If you're still trying to find yourself, take a moment to review the programs of study we offer. Else, follow the steps below to become a Mountain Lion.
Learn about MVC Explore Academics
How to Apply
Transfer students have completed college classes and earned college credit at other colleges or universities and seek to bring their progress with them.
Summer 2023

October 1, 2022 - June 22, 2023

Fall 2023

October 1, 2021 - October 19, 2023

Winter 2024

July 1, 2023 - January 4, 2024

Spring 2024

July 1, 2023 - April 18, 2024
Not sure which field is right for you?
Moreno Valley College's programs of study are organized into six academic schools. Your school and its engagement center provide you the support and services to help you succeed.
Learn what it's like to attend MVC as a student, the benefits you have available, and how to get involved on campus through student government and clubs.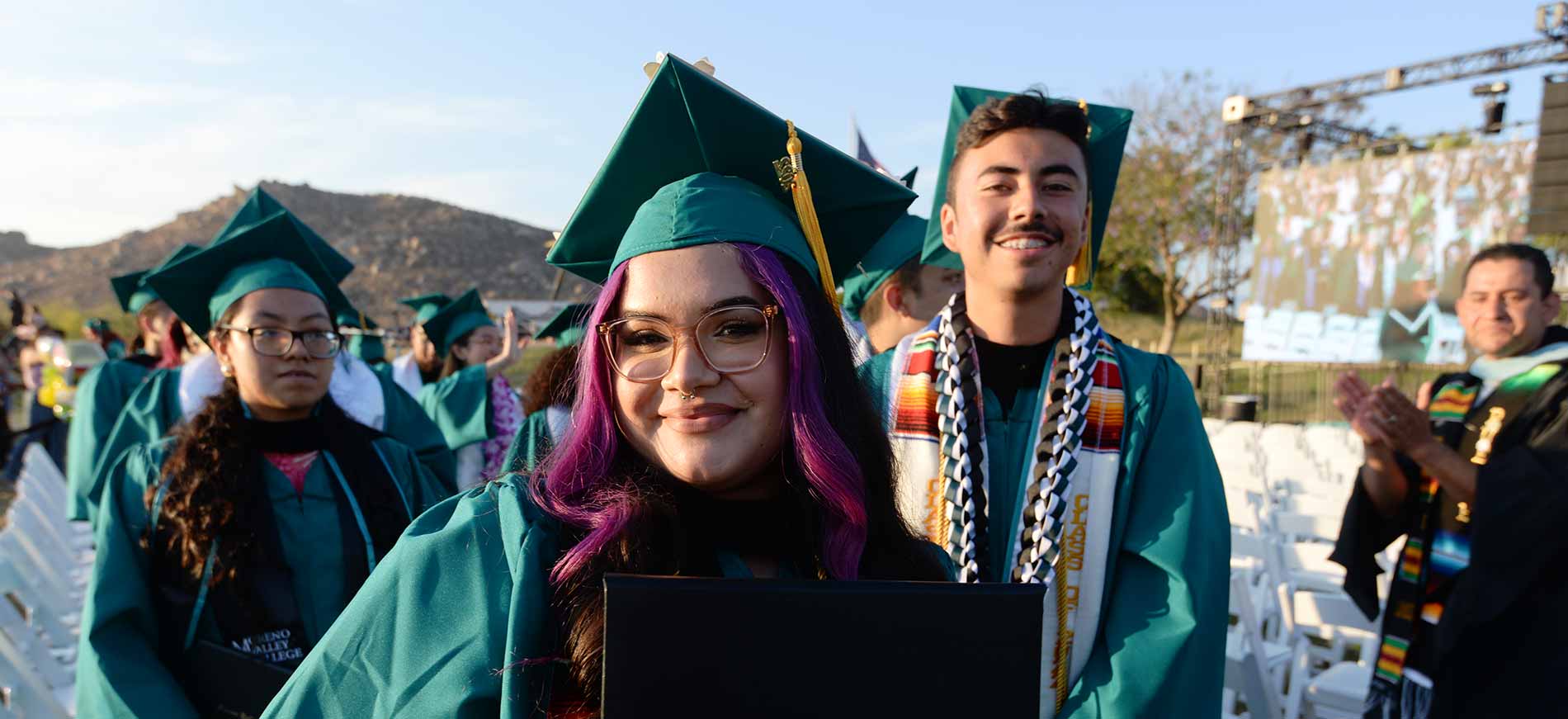 Ready to become a Mountain Lion?