Make MVC the first step of student's college journey
Moreno Valley College is a two-year community college located in the heard of California's Inland Empire offering associate degrees, career certificates, and direct paths to University of California and California State University transfer. As part of a three-college District, students enrolled at MVC can take classes at Norco College and Riverside City College.
Apply to College About Moreno Valley College Support Your Student
The MVC Experience
At MVC, your student will have the option to not only pursue studies they are passionate about, but the support they need to accomplish their academic and career goals. From free tutoring to study space, MVC Mountain Lions receive academic support from their first day to their last. Additionally, we offer assistance with job hunts, creating a resume, connecting with apprenticeships and internships.
College Profile
As a Hispanic Serving Institution, our student profile is 64% Hispanic, 15% white non-Hispanic and 10% black/African American. We focus on serving our students equitably, with an emphasis on breaking down barriers for low income, first generation and underserved student groups.
A Worthwhile Step
Some of MVC's transfer partners include:
California State University, San Bernardino
University of California, Riverside
Cal Baptist University
University of Redlands
Support Your Student
From college application to graduation, MVC offers resources and information that help you support your student.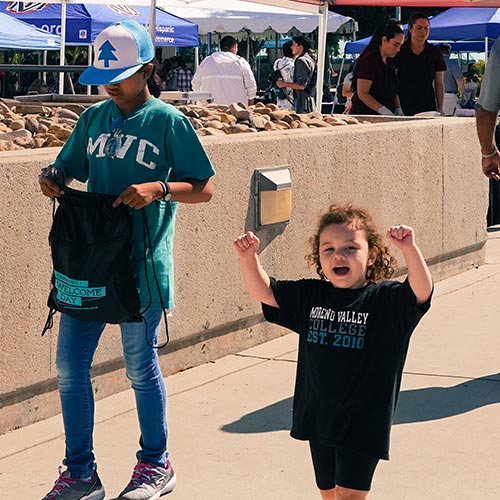 Life after MVC
One out of every 50 jobs in MVC's service area is supported by the activities of the College and our students. After graduation, your student becomes one of MVC's amazing alumni. Beyond the ability to seamlessly move into California's world-renowned university systems, your student will have received an education responsive to our region's economic needs.
Get Involved
Moreno Valley College takes pride in providing robust support services and scholarship opportunities. We take the financial, academic and personal support of our students to a new level. We distribute nearly a million dollars of student aid each year. Plus, our comprehensive Promise program enables first-time students to receive a year of free college tuition. Your support is essential to ensuring our students have as many opportunities as possible.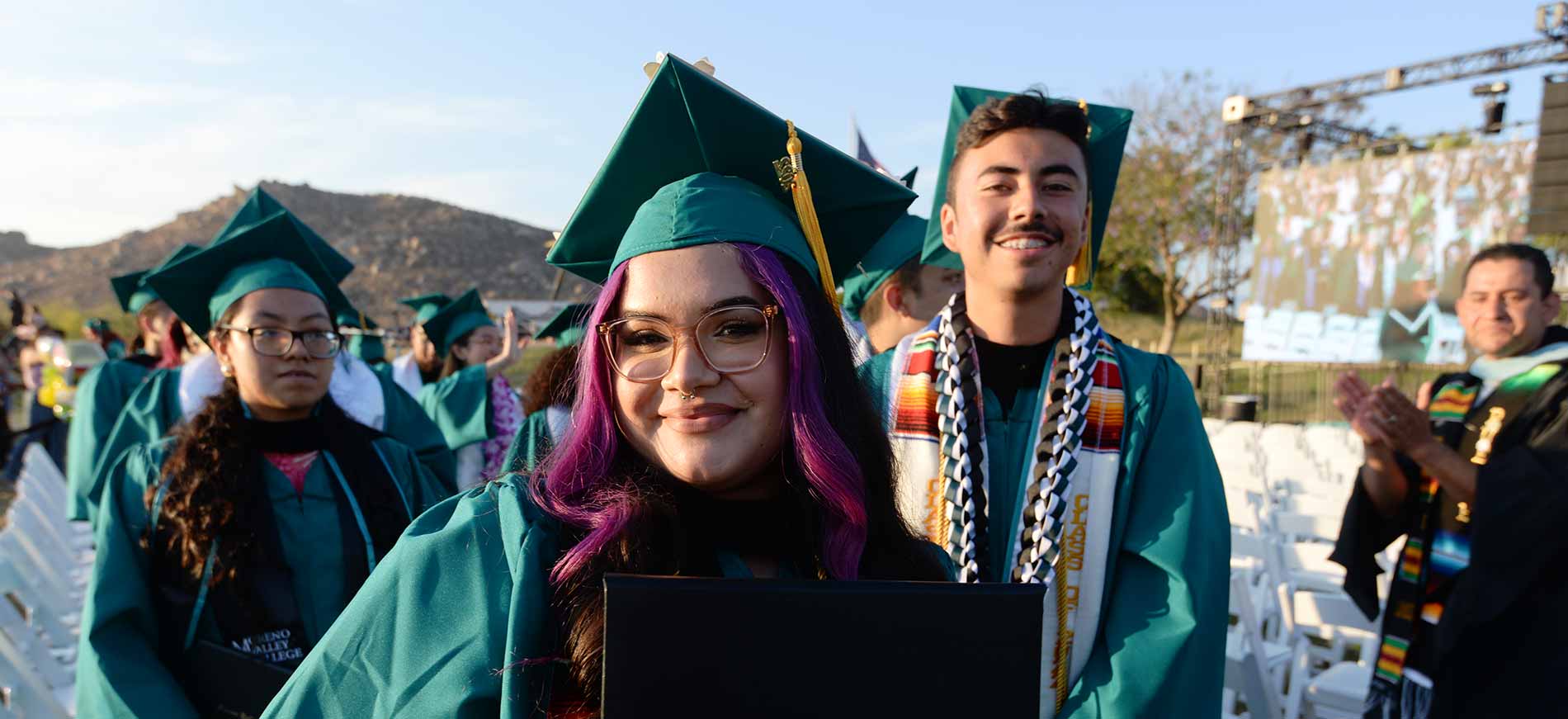 Ready to become a Mountain Lion?