We invite you to be involved with your Moreno Valley College — volunteer your time, donate and share your experience.
Be Proud of Where You're From and Where You Lead
Alumni are an important part of our community. They are a testament to the quality education we provide. Some return to actively teach, while others represent in other ways. Our students, past and present, are the greatest testimonial our organization will ever possess.
You Are MVC Alumni
MVC has seen thousands of students walk our campus. Never lose touch with what helped you become the amazing person you are today. Confirm your status as an alumnus to receive:
Alumni newsletter from Moreno Valley College and the RCCD Foundation
Insider status for new developments
Invitations to college events and networking opportunities
Our President's office shares announcements and perspectives on the direction our college will take in the future. Subscribe to get this monthly publication sent directly to your email inbox.
The College news feed shares updates, special dates, events, announcements and content information (when relevant). Keep an eye on what's happening at MVC by visiting our News area.
Student journalism has a long tradition that is maintained by the student led and operated MVC Herald. Students have a unique view on the world, see what their passion and interest lie.
Support our Campus and Students
Your donations make the world of difference to our students and campus. Consider making a regular planned donation, a donation for a specific project or work with us to define the legacy you want to create for your Alma Mater. Every dollar has an impact.
Donate Now More Ways to Give to MVC
Moving Ever Forward
We are proud of Moreno Valley College - past, present and future. Our community of individuals, business and government have helped us provide the direct funding to enable students to pursue their education, the means to elevate the equipment/materials they learn with and the buildings where they learn. Here are a few of our stories…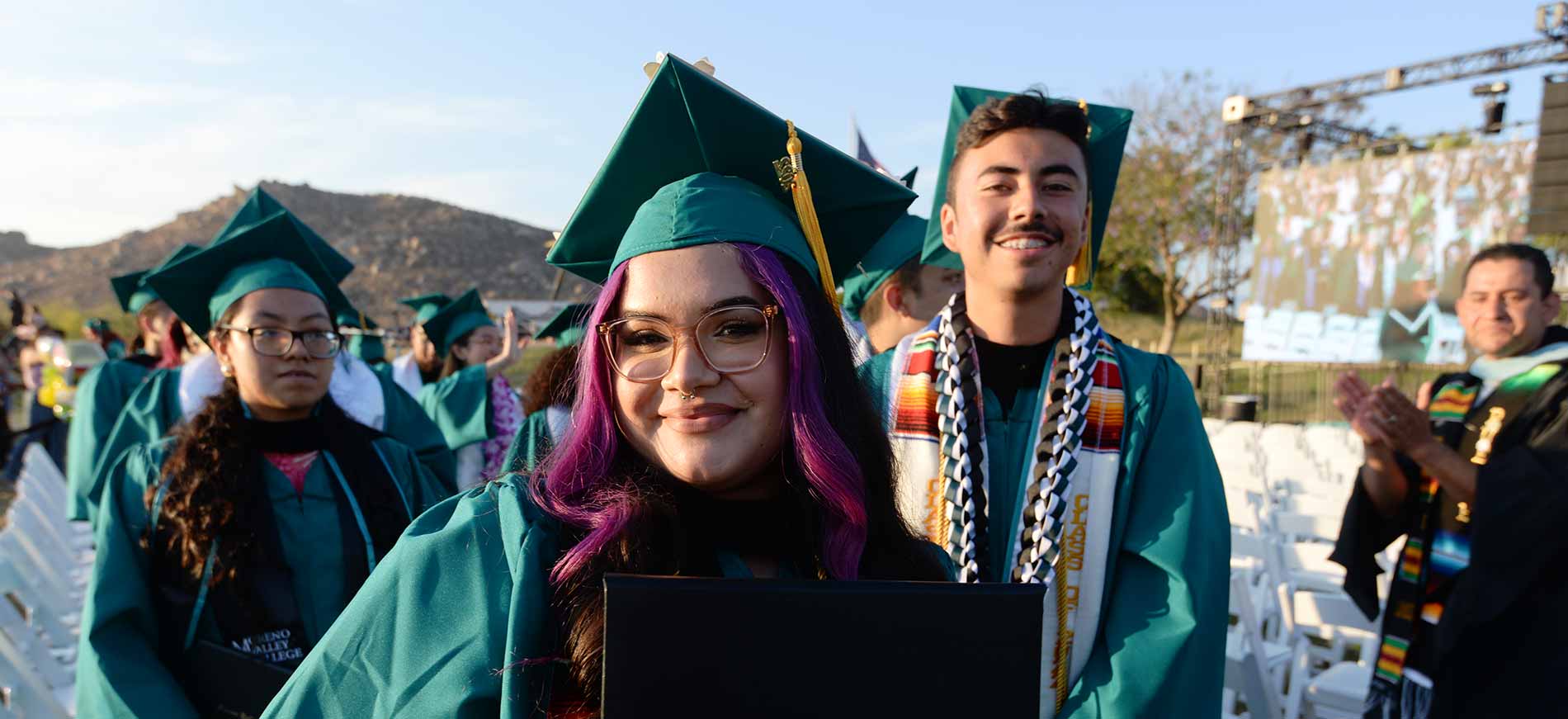 Ready to become a Mountain Lion?