Technology Support Services (TSS) supports Moreno Valley College and the success of MVC students by providing timely, useful information, providing technical support to all users, and by meeting the needs of the learning process through technical resources. Our services are available to all academic programs, administrative departments, and student services. We strive to provide a seamless solution to the latest innovative technologies to support diverse learning environments.
Software and Services Resources
Tech Support for Students
Students can get help with technical support for classes, software like Microsoft Office and Adobe, and more from the Computer Lab Helpdesk. The Computer Lab Helpdesk cannot help with account issues such as password resets. For account support with items such as access and password recovery, contact the student helpdesk.
Our Services
Technology Support Services supports the Moreno Valley College and Ben Clark Training Center in three major areas: audio/visual services and equipment, information technology, and web development. All requests for support must be filed through ServiceDesk.
Access ServiceDesk (Employees) Helpdesk Intake Form (Students)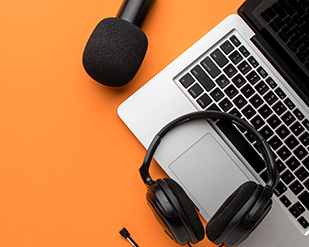 Provides training, service and support with all A/V equipment and services (LCD projectors, video conferencing, document cameras, etcetera).
Phone: (951) 571-6200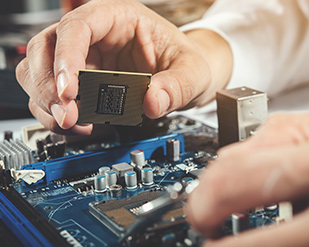 Provides service and support for all technology devices (computers, laptops, printers, etcetera).
Phone: (951) 222-8388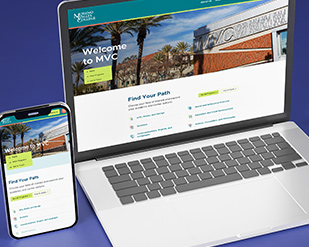 Provides service and support for all requests related to websites and web-based services at MVC.
Phone: (951) 571-6144
RCCD Helpdesk
The RCCD Helpdesk answers service calls, routes service tickets to appropriate support teams, and monitors quality of service. It can also provide guidance on how to submit requests.
Students may request basic technology and account support with items such as access and password issues through the student helpdesk by calling (951) 222-8388 and following the prompts, or submitting the Helpdesk intake form.
Any employee can submit their own Helpdesk requests/tickets by going to the ServiceDesk and logging in with your employee email and password. You can also contact the district Helpdesk by email or calling (951) 222-8388.
RCCD Single Sign-On (SSO)
A single sign-on portal allows users to log in to numerous services and software with a single username and password. RCCD's SSO portal allows access to email, 25Live, Canvas, electronic forms, as well as software like Microsoft Office and Adobe. Students and employees must know their RCCD email and password. Simply log in and click on the icon of the service you wish to access.
Employee Software and Services
Moreno Valley College maintains in-house technology and service support, as well as external contracts with vendors from the community. If you need assistance with specific software, hardware or a service, the best option is to contact the responsible party. Choose a service below to learn more about it, sign in, or send an email request for assistance.
The California Community Colleges Chancellor's Office offers FREE resources to all faculty, staff, and students. Additionally, numerous vendors and services have reduced education pricing. View the technology discounts page for a comprehensive list of software, hardware, and other services available at free or discounted prices.
Tutorials and Information
Contact Us
Technology Support Services can assist with your audio/visual, computer hardware and software, and web service needs.
Email Us
Location

Network Operations Center