Emergency Medical Services Programs
COVID-19 Vaccination Required by EMS Programs
Save Lives and Make a Difference
As part of the School of Public Safety, MVC's Emergency Medical Services program trains and educates qualified healthcare professionals. We offer a comprehensive associate degree and certificate program accredited by the Commission on Accreditation of Allied Health Education Programs (CAAHEP).
EMS Programs Contact Us Apply for College School of Public Safety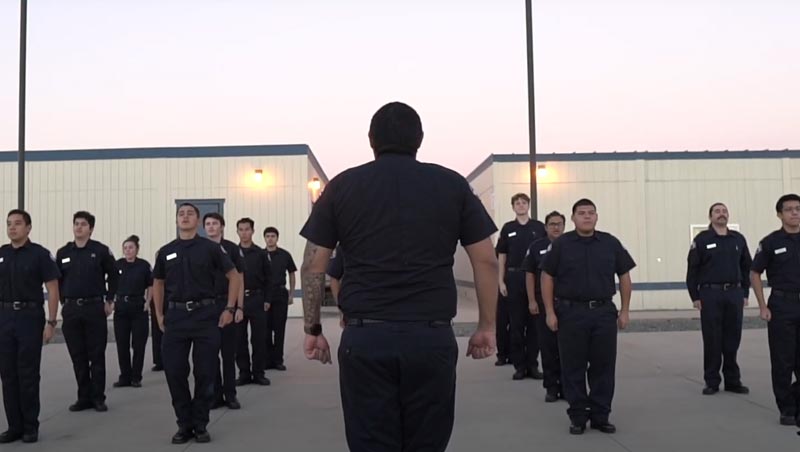 Offered Programs
Students can choose between an EMT certificate, paramedic certificate and associate degree, or our continuing education.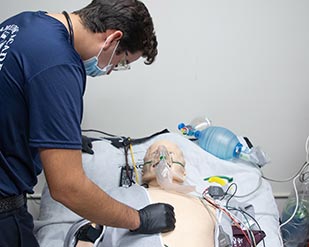 MVC's Emergency Medical Technician academy prepares students to become EMTs and to operate under the remote supervision of physicians to recognize, assess, and manage medical emergencies in prehospital settings and to supervise ambulance personnel. This program offers employment certification only, but may also serve as qualification for further training.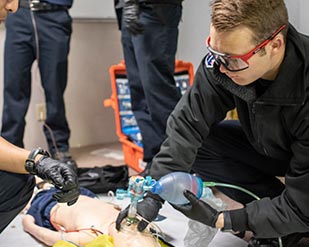 MVC's Paramedic Academy prepares competent, entry-level paramedics and teaches students the advanced skills needed for successful careers in emergency medical response. The academy runs once per year and courses are located at our Ben Clark campus. To qualify, students must already have EMT certification.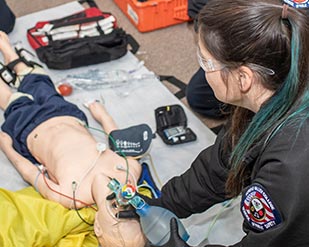 MVC's Emergency Medical Service program offers continuing education courses for the re-certification, refreshment, and enhancement of the skills and knowledge of EMS professionals in partnership with Riverside Community Education.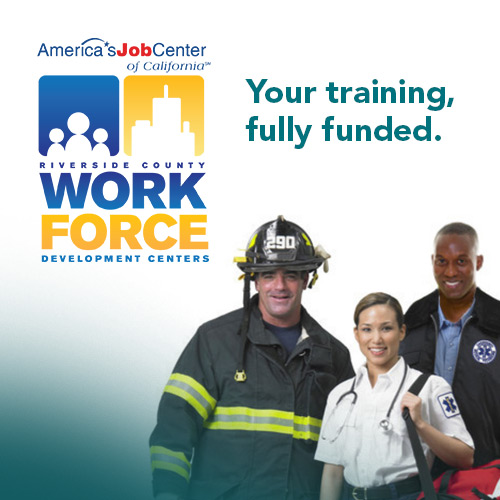 Sponsored Learning
Are you interested in a career as an EMT, paramedic or firefighter?
Let the Riverside County Workforce Development Center's team of experienced personnel guide you along the path to finding your new career. RivCo's Workforce Development Center can assist qualified Moreno Valley residents with tuition and other expenses such as uniforms and books. That's right, they'll sponsor you!
Get started with MVC's EMT and paramedic programs. Call to apply at (951) 791-3504 or email Lelay.Galloway@rivco.org.
Vaccination Required
EMS programs require enrolled students to be fully vaccinated against COVID-19 to complete clinical and field rotations. Students can obtain a medical exemption signed by a physician or obtain a religious exemption. These rotations are required for completion of the EMT or paramedic program. Contact the program director, Mr. Fontaine, at (951) 571-6393 for further questions.
Contact Us
If you have questions about the EMS program, becoming an EMT or paramedic, or need help with things like application, enrollment, or clearing program holds, contact us.
Phone: (951) 571-6395
Fax: (951) 656-7520
Hours: Monday - Friday: 8 am - 4 pm (September to mid-June) or Monday - Thursday: 7 am - 4 pm (mid-June to September)
Counseling and Advising
Dr. Foster, MD

EMS Program Medical Director

Mr. Bob Fontaine, EMTP

Professor and EMS Director
(951) 571-6393

Dr. Chris Nollette, NRP, LP

Professor
(951) 571-6392

Emily Craig, EMTP

Assistant Professor
(951) 571-6483
Program Requirements
The paramedic and EMT programs have several requirements each student needs to complete.
A background check is required for all students enrolling in MVC's EMS programs. Riverside Community College District partners with Verified Credentials to manage background check requirements. The background check is completed online through QualifiedFirst®.
Enter the code for the program code above the "Get Started Here!" section

EMT: JKJWK-64964
Paramedic: GGYXX-39999

Create an account.
Enter all required information and provide any supporting documentation.
Track your progress, review your information and then submit.
Information is shared with the EMS program automatically.
For technical support, call 1 (800) 938-6090 or email clientservices@verifiedcredentials.com.
The Emergency Medical Services program's EMT and Paramedic cadets are required to do Community Service prior to graduation. This is a mandatory part of the EMS Program.
These clinicals are critical in the development of students who value the Affective part of their education as it relates to providing a greater understanding that the profession is service oriented. Professionals must reach out to the community prior to an emergency or life threatening event if we are to truly understand the complex nature of EMS and our communities of interest. Greater sensitivity and compassion goes hand-in-hand with competent medicine and is critical to our success.
Students will participate in toy drives, Loma Linda Ronald McDonald House events, American Heart educational opportunities, reading programs, Festival of Trees, working with local schools, local hospitals and fire departments in disaster drills, setting up first aid stations at various events, career days at high schools, health fairs and benefits, military triage opportunities, and other events that assist our community in learning about us as we learn about the community as a whole.
EMT cadets must complete 12 hours of Community Service in 4 hour blocks. Pre-Approved by the MVC EMT Lead Faculty.
Paramedic cadets must complete 72 hours of Community Service in 4 hour blocks over four semesters (18 hours per semester). Pre-Approved by the MVC EMS Director, Bob Fontaine.
All new students entering health care programs have immunization, TB skin test, immunity titer, and physical examination requirements. MVC's Student Health and Psychological Services office can help you meet these needs in a timely, cost effective manner. Book your appointments early, as multiple appointments are usually necessary.
Your FIRST appointment should be for immunization counseling and requires you to bring documentation of all prior immunizations received. Bring your childhood immunization record.

If a two-step TB skin test is required, multiple office visits are needed over at least a 2-week period.

If a TB skin test and an MMR and/or a Varicella immunization are needed, the MMR and Varicella vaccinations must be given on the same day and AFTER the TB skin testing is completed.

Immunization and immunity titer requirements must be completed BEFORE the scheduled physical exam.
All EMS program students must have an American Heart Association Healthcare Provider CPR certification that stays current throughout the program. Find CPR training classes near you online through the American Heart Association website.
Program Outcomes
Professional Organizations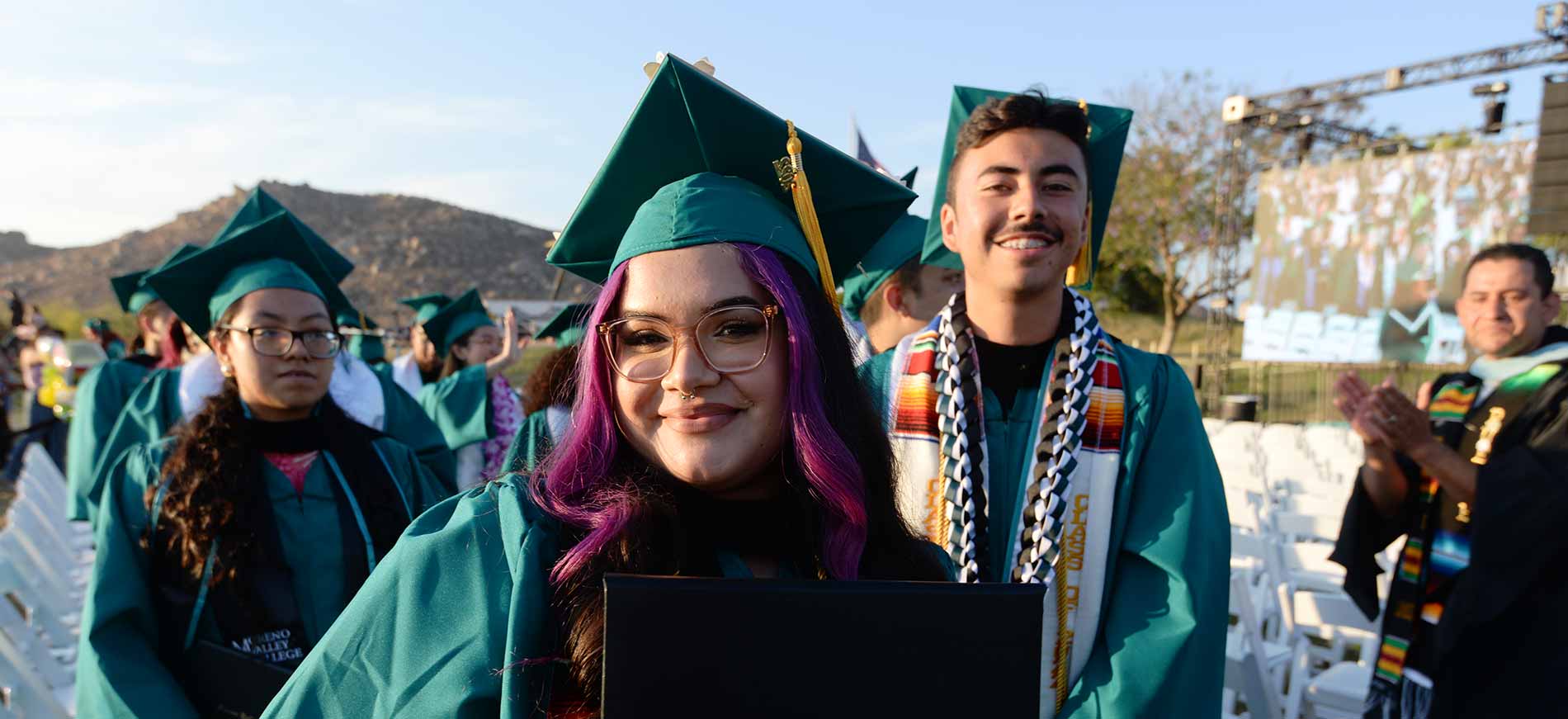 Ready to become a Mountain Lion?