Immunizations and Vaccinations
Vaccination is one of the most convenient and safest preventive care measures available. Keep up to date with your health by receiving the immunizations you need from MVC.
Immunization Helps Prevents Disease
Vaccines teach your immune system how to create antibodies that protect you from diseases. While there is no immunization requirement for admission to the MVC, you should stay on top of your immunization status. Some professions require specific immunizations and, upon transfer, many universities require MMR and Hepatitis B clearance as a condition of admission. MVC Health Services offers these and more vaccines at no or reduced cost.
Vaccination Options
The vaccines you need may vary based on your age, health, job, lifestyle, or travel plans. Plus, adults are at risk for different diseases than children and the effectiveness of childhood vaccines may wear off over time.
Influenza viruses change each year. Individuals should receive the new vaccine annually. Typically the flu shot is offered in the fall.
Number Required: 1
Cost per Injection: Free to Students
A first generation immunization against Hepatitis B, this is the minimum immunization required for all health care professions. Anyone at high risk for exposure to body fluids including persons engaging in sexual contact should consider dual immunization as noted above. Hepatitis B is a serious disease and can be fatal. It is preventable with vaccination.
Number Required: 3
Cost per Injection: $50
Receiving two doses of measles vaccine significantly decreases the risk of measles outbreaks on college campuses.
Number Required: 2
Cost per Injection: $115
Most cases of tetanus and diphtheria occur in adults. The CDC recommends that ALL adults receive at least one Tdap and thereafter Td every ten (10) years.
Number Required: 1
Cost per Injection: $45
This immunization is a series of two shots/doses that immunizes you against Varicella Zoster, or Chickenpox.
Number Required: 2
Cost per Injection: $190
Titers and Tests
A titer is a laboratory test that checks for the presence of antibodies in the blood stream. It is used to test for immunity or determine a need for vaccination.
The TB test is required by many professions for employment. These include food service, health care, child care, and education. It can also be required for volunteer work. You must be able to return to the Health Center 48-72 hours after receiving the skin test for documentation of results.
Number Required: 1
Cost per Two-step Skin Test: $15
The Polio titer test is used to check for immunity to Polio. Polio is a viral disease that affects the nervous system and can cause partial or full paralysis. Polio vaccine doses in the US are typically received as infants through early childhood. MVC offers a titer test to check for antibodies.
Number Required: 1
Cost: $45.00 + Draw Fee
This test will determine an antibody level for Varicella Zoster (Chickenpox). The lab titer test can be ordered at Health Services. It is offered through an independent lab at a student discount. Most individuals have developed immunity from contracting chickenpox during childhood. The Varicella vaccine is not available at Health Services, but if needed a referral source can be obtained.
Number Required: 1
Cost per Test: $10 + $9 draw fee
An MMR titer is a blood test that checks for immunity (from prior vaccination or infection) to the Measles, Mumps and Rubella infections. MMR titers are typically ordered for healthcare workers, students studying in healthcare programs, or for individuals that will be around immunocompromised individuals or a new baby. A positive titer means you are considered immune and do not need revaccination.
Cost per Test: $28 + $9 draw fee
The Hepatitis B Quantitative Titer tests for antibodies produced by either vaccination or recovery from a hepatitis B infection. A positive titer means your immune system will be able to provide long-term protection against future hepatitis B infection, for both yourself and others.
Cost: $11 + $9 Venipuncture fee
More Places to Get Your Vaccines
Vaccines are also available at local community clinics.
Loma Linda Travel Clinic
Hours: Wednesday, 1:30 - 4 pm
Phone: (909) 558-4594
Appointments: Not required
Address: Stewart and Anderson in Loma Linda
Hours: Monday - Friday, 7:30 am - 5 pm (Closed Weekends and County Holidays)
Phone: (951) 358-6000
Fax: (951) 358-6044
Appointments: Yes, make one by phone at 1-800-720-9553
Address: 7140 Indiana Ave., Riverside, CA 92504
Planning to Enter a Healthcare Career?
Students entering health care programs require immunization, TB skin test, immunity titer and a physical examination. Health Services can help you meet these needs in a timely, cost-effective manner.
Multiple appointments may be required. Book early and bring your immunization records to your first appointment.
Additional Fees May Apply
Some items are not covered by student health fees. These include draw fees for titers as well as the cost for the physical exam required for select academic programs. Fees may change without notice.
Draw fee (for titers done outside lab): $9
Physical Exam: $25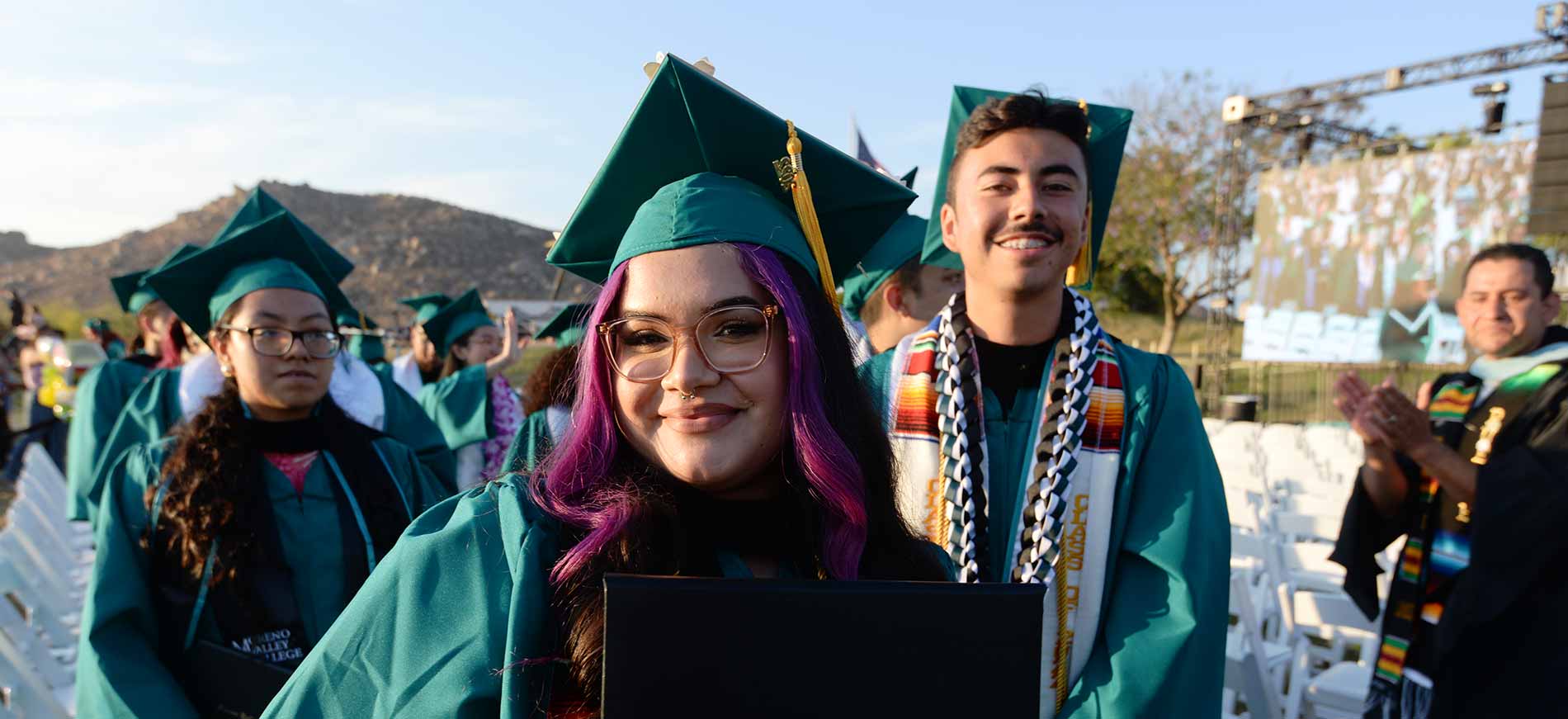 Ready to become a Mountain Lion?