CalWORKs/Workforce Preparation
CalWORKs will help you achieve self-sufficiency through employment and education.
Office Open November 20 - 21
Open: November 20 and 21, 8 am - 4:30 pm
Closed: November 22 - 24.
CalWORKs can help you succeed in college and life
CalWORKs services include counseling, priority registration, job search and resume assistance, resource referrals, and intensive joint case management with the County Welfare to Work (WTW) program. If you are a TANF (Temporary Assistance for Needy Families) recipient with minor children, and attending or planning to attend Moreno Valley College, you may be eligible to receive special support services.
Meet with Us Join Us Current Students Workshops Virtual Office
Reach Us
Visit our physical or virtual office for application, registration, attendance and WTW coordination assistance.
Call: (951) 571-6154
Email: calworks@mvc.edu
Office: Humanities Building Second Floor, Room 223A
Virtual: If you can't make it onto campus, we look forward serving you online via Zoom.
Hours: Monday - Thursday, 8 am - 4:30 pm. Friday, 8 am - Noon.
CalWORKs Updates
Find out what's new in the CalWORKs program.
The CalWORKs Student Voices scholarship application is available! You could be the lucky recipient of $1,000 for sharing your inspiring story. This scholarship is for enrolled CalWORKs students.
How do I apply?
Identify an affinity group to share your story in 350 words or less.
Select a picture of yourself or your family to share with your story. Avoid photos with Instagram or Snapchat filters and choose a single picture, not a collage. Name your photo like this: 9.MVC.FirstName.LastName.jpg. Upload to the application form.
Electronically sign and download a release form to publish your story and share your picture. You are still required to submit a release form to publish your story even if you opt not to include a photo. Once signed, download the release and upload it to the application form. It should be named as follows: 9.MVC.FirstName.LastName.pdf.
If you need assistance with any part of this process, reach out to the CalWORKs office.
Want to know what's new in CalWORKs? Interested in resources through our office, at MVC or the surrounding community? Want to stay on top of upcoming events? Check out our helpful semester newsletter. From laptop loans to legal aid, we've put together useful information to make your college experience even better.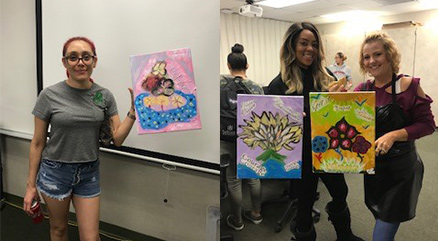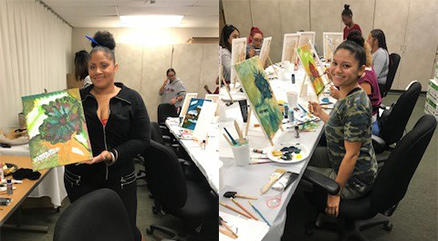 Every job is a self-portrait of the person who did it. Autograph your work with excellence."
Services Offered by CalWORKs
Financial aid, academic, personal, and career counseling
Student education plans
Priority registration
Computer lab with internet/printing capability
Career pathway planning
Assistance with resume, cover letters and interviewing
Educational and occupational assessments
Referrals to campus and community resources
Moreno Valley College teams up with employers to provide subsidized job training, for the CalWORKs work study program, to eligible students. This program benefits employers as well as students to be eligible students are required to:
Provide a current Welfare to Work (WTW) contract
Maintain enrollment in 1.0 or more units each semester
Maintain a minimum cumulative 2.0 GPA
Maintain eligibility for the CalWORKs program
Receive CalWORKs (cash aid) through a county Welfare department in California
Attend monthly career related workshops
We have limited services available to post-employment students, those students who stopped receiving cash aid within the last two years and are currently employed through unsubsidized employment. Proof of the date of termination or case closure and current employment are required. Proof of cash aid or post-employment is required before any services can be provided.
Families Matter
CalWORKs supports students with parenting and family-focused workshops and events.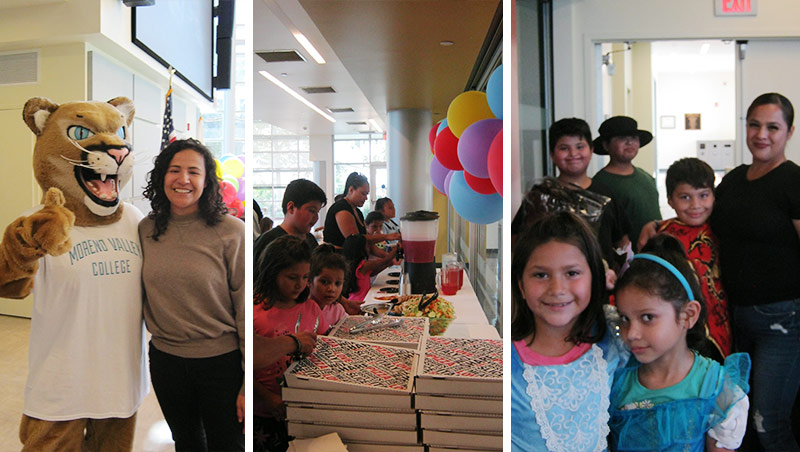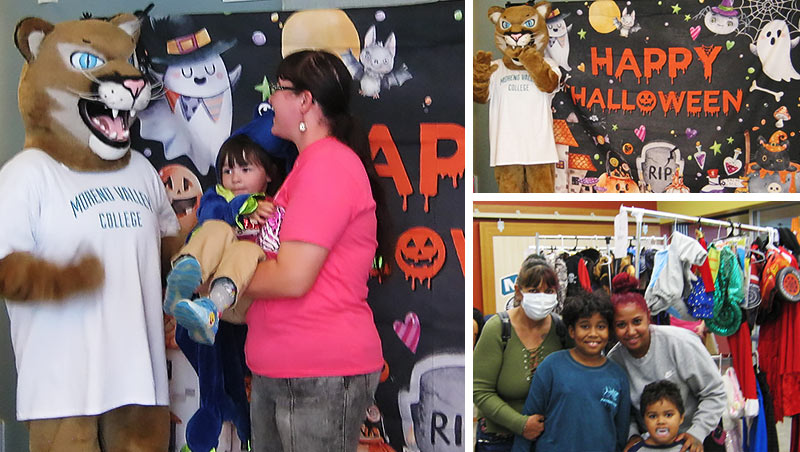 Student Support
Stay on top of your paperwork and get assistance from the CalWORKs office
From scholarship opportunities to internships to tools to help you succeed, explore resources tailored to you.
CalWORKs Workshops
12:30 PM - 01:30 PM
Student Academic Services 121
12:50 PM - 01:50 PM
Humanities 201
12:50 PM - 01:50 PM
Online via Zoom
Contact Us
Whether you need assistance in-person or online, the CalWORKs team is here to help you reach your educational and career goals. Stop by our office or log into our virtual zoom office during our regular hours, or get in touch with us by email (calworks@mvc.edu) or phone at (951) 571-6154.
Email CalWORKs
Virtual Office