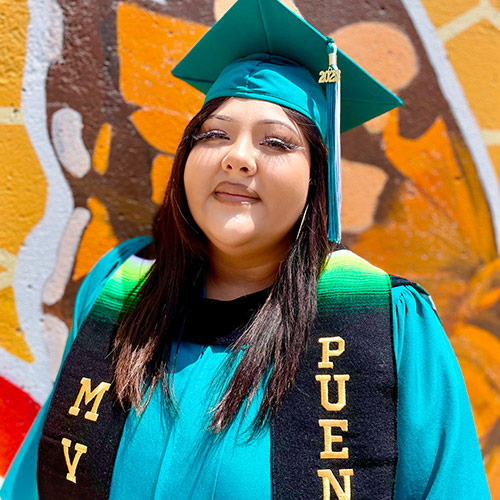 Alondra Aguiniga
Student Speaker
As a first-generation student, Alondra Aguiniga's goal is to become a lawyer in order to advocate for those without a voice. At 22 years old, she works full-time while attending Moreno Valley College. Born in West Covina to two immigrant parents, her early education was marked by academic struggle. "I had trouble graduating high school due to divorced parents and unstable homes," she said. "I attended 5 different high schools." Even so, family remains an important part of her life and as the elder of five children, Aguiniga finds it important to lead by example.
She has excelled as an MVC student and as part of the College's Puente Program and is graduating with an associate of science in administration of justice and an associate of arts in social and behavioral sciences. Her drive to advocate for others is reflected in how she draws inspiration from the world. "I love standing up for others," she said. "I like giving people second chances and I like to see both sides of the story." She hopes, long term, to motivate, inspire and change people's lives for the better.
Aguiniga enjoys nature, hikes, helping people, learning new things and having conversations.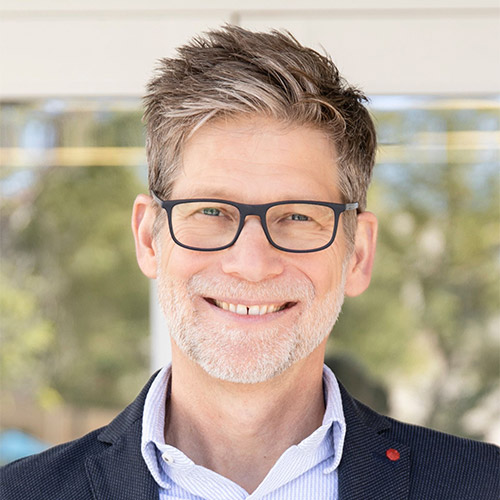 Jeff Rhyne, Ph.D.
Faculty Speaker
Jeff Rhyne is professor of English at Moreno Valley College. He earned tenure and rank of associate professor in 2010 and was eventually promoted to full professor in 2017. He currently serves as the chair of the Department of Communications, English & World Languages and the College's vice president of the District Faculty Association.
Rhyne earned an English degree from Pomona College in 1991, a master's degree in 1998 and then a Ph.D. 2002 in English from the University of California, Riverside.
Rhyne has been teaching since 1992 when he started his career as a high school English teacher. He subsequently taught English foreign language in Lithuania and at California State University, Northridge. During his career in post-secondary education, he has taught college composition and a range of American and African American literature courses at UCR, Pomona College, University of Redlands, and Indiana University at South Bend before starting at Moreno Valley College in 2006.
Rhyne has co-edited a collection of essays, Aesthetics in a Multicultural Age (Oxford UP, 2002), and he has authored several minor publications.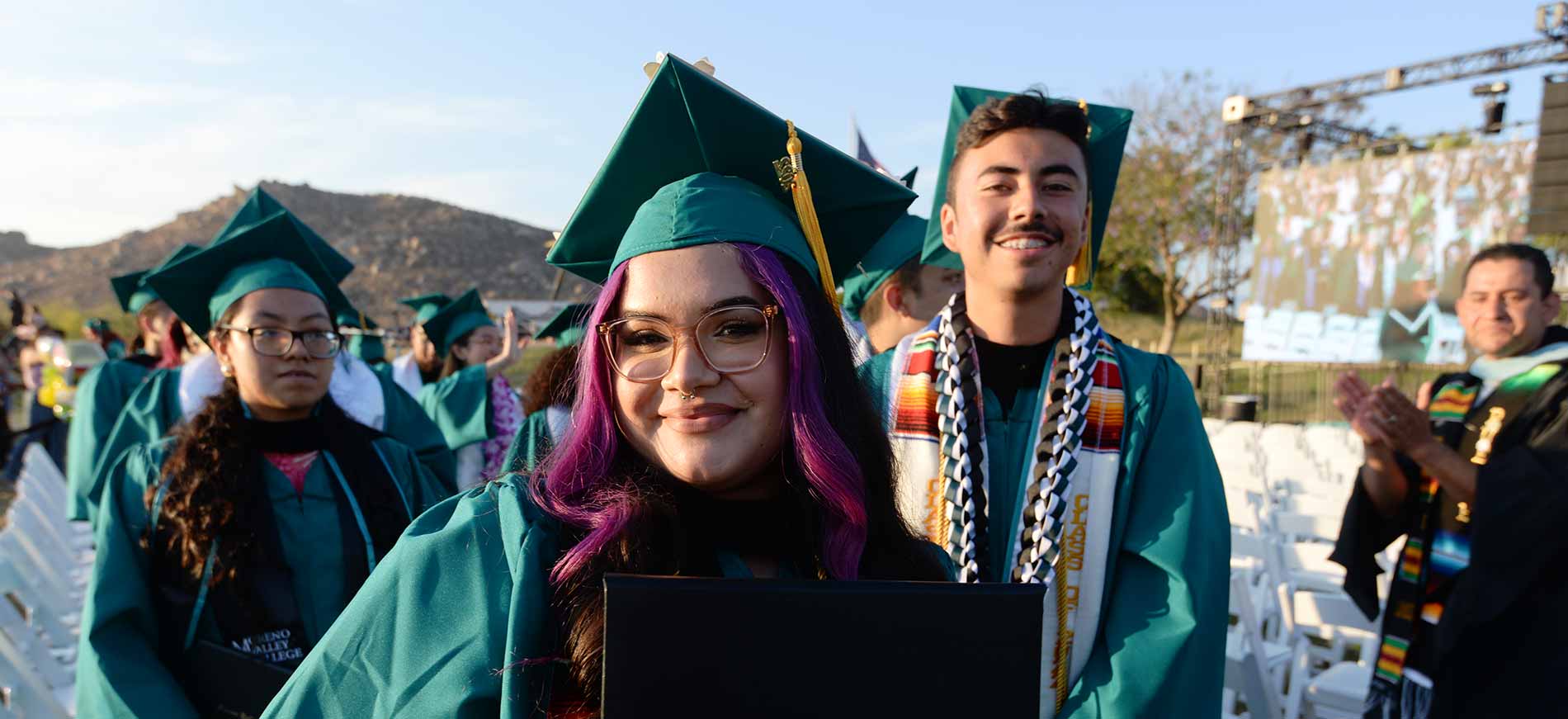 Ready to become a Mountain Lion?