Sustainability Action Plan
We seek to foster environmental, social and financial sustainability at each RCCD campus.
Ensuring Institutional Responsibility
Our choices have an impact at all scales. Our choices impact all categories. In order to live the sustainability and take an active and leadership role as a higher education institution, it is imperative that we respond to the evolving environmental and climate change issues happening around us, and address social and fiscal matters impacting communities we serve.
RCCD Sustainability Efforts Latest Project Update (pdf)
Participate in Sustainability Activities at MVC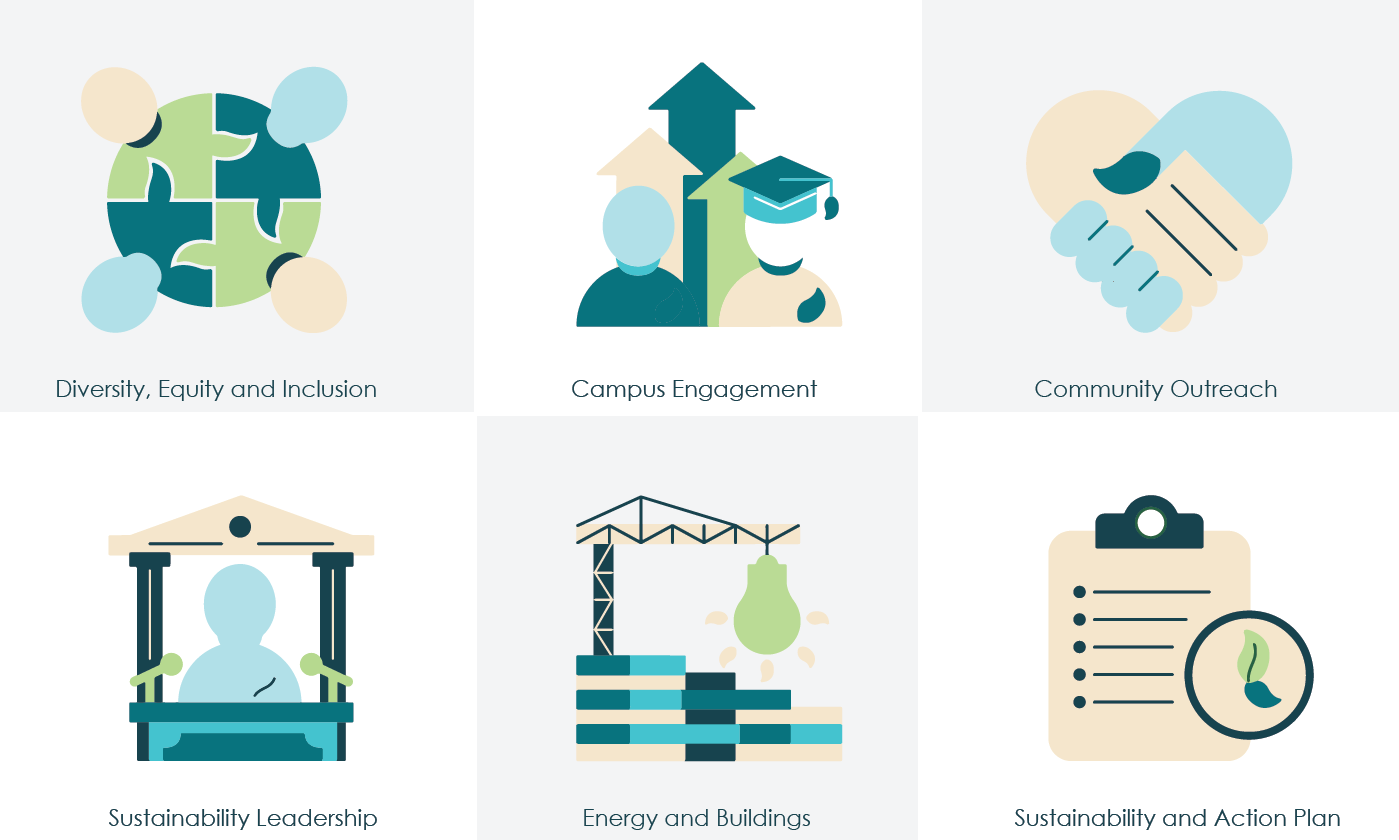 Intent
In continuing the efforts to be a responsible partner and steward for managing its resources and being an environmentally responsible institution, RCCD is embarking on a comprehensive Sustainability and Climate Action Plan. The plan seeks to raise awareness, develop an action plan, and make recommendations concerning climate change, environmental stewardship and responsibility, energy conservation, and climate and social justice.
RCCD Board Policy 5775 (pdf) CCC Climate Change and Sustainability Policy (pdf)
District Roadmap
The effort to create a sustainability master plan is District-wide. The project roadmap includes:
Establish Sustainability & Environmental Responsibility Committee
Define Charge, Goals, Objectives, Criteria, and Timeline
Select and Prioritize Implementation Programs
Develop and articulate Sustainability & Environmental Responsibility Plan
Implement Sustainability & Environmental Responsibility Plan
Regularly Monitoring and Reporting Progress
MVC Implementation
The MVC Task Force Committee identifies affected areas and plans the implementation of the sustainability efforts on our campus.
Phase I - Host listening tours, focus groups and open forums with campus community (Completed, Under Review)
Phase 2 - Priorities and Goals - Establish benchmarks and goals for short, mid and long-term (such as Recycling programs, LED lighting, upgrade hvac systems, solar panels, greening the academic curriculum, campus engagement, and so on). These efforts will align with MVC's top VALUES.
Phase 3 - Action plan and implementation - Identify short-, mid- and long-term initiatives that MVC will take to meet goals. Establish what we can do now, and later to begin implementing the plan. Incorporate Total cost of ownership model into pilot projects on campus.
Phase 4 - final plan and approvals - final presentation adoption and approval of plans
Resources Subcommittee members
District Sustainability Committee Members
Expanded Task Force Committee
Student Academic Services at Moreno Valley College earned a LEED Silver Certification. (Occupied: 2013; Architect: DLR Group)
Documents and Resources
Access planning documents, resources and more below.