Capital Outlay and Construction
Discover how Moreno Valley College is growing and evolving, and what we have in store for the future.
Future Forward
Moreno Valley College continually expands and evolves to meet the needs of the community. College leadership aims to provide high quality, functional and aesthetically pleasing space for learning, working and community engagement.
Ongoing Projects Completed Projects Long-Term Facilities Plans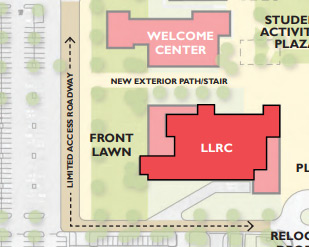 Library Learning Resource Center
Located at the front door of the campus, the Library Learning Resource Center is available for community use. The Library Learning Resource Center supports universal design by bridging across the two-campus levels and providing student and academic support space.
Location: Moreno Valley College
Status: In Planning
Size: Four-story building, with a gross area of 101,400 s.f.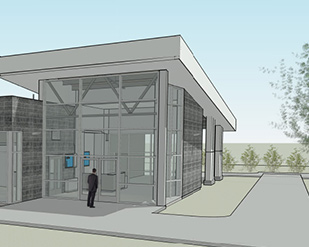 Ben Clark Training Center
The Ben Clark Training Center's new Education Building will serve as classroom and administration space to further student engagement and learning at MVC's public safety-oriented education center.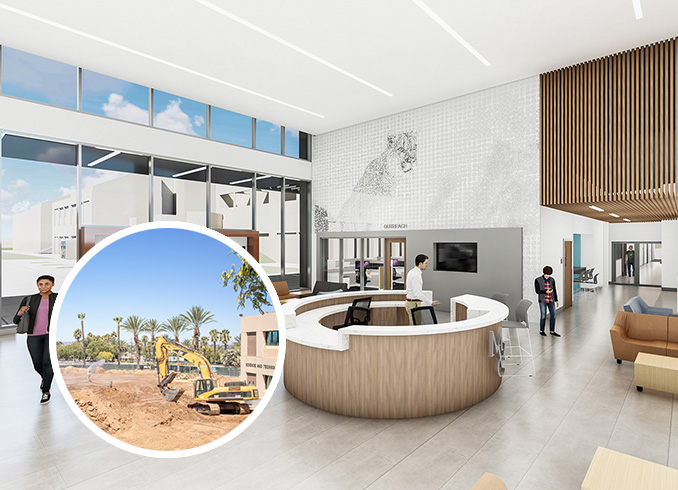 Moreno Valley College's Welcome Center serves as the gateway to the College. The $14 million Welcome Center, a single-story building, houses enrollment services, Admission & Records, Assessment Center, Cashier's Office, Counseling, Dream Center, Financial Aid, First Year Experience, Outreach, and Student Employment.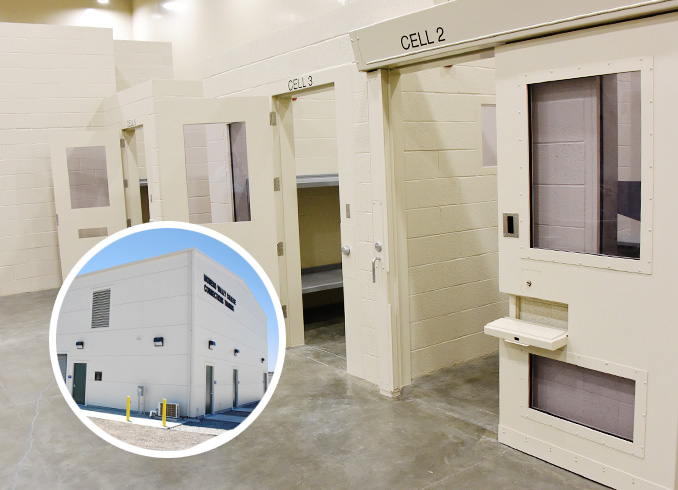 The 3,642-square-foot Platform Scenario Training Building at the Ben Clark Training Center provides experiential and interactive jail scenario training, giving recruits the opportunity to work through potential real-life situations and scenarios to shape their judgment and decision-making while developing the skills needed to work within jail facilities.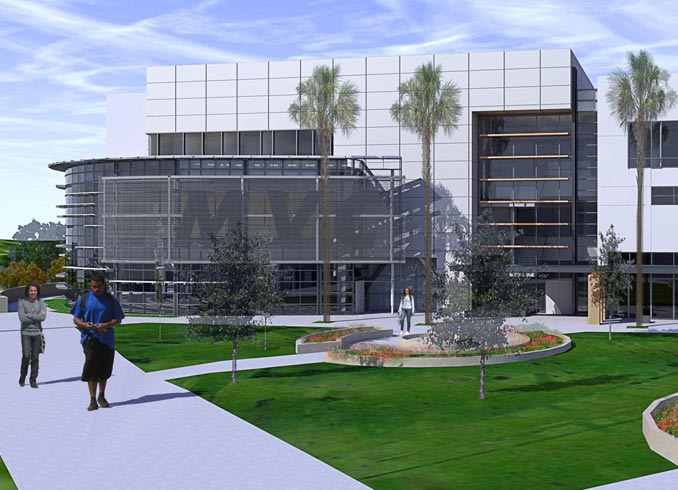 The $20 million Student Academic Services building houses classrooms, a large assembly room, an instructional media center, faculty offices, and offices for leadership. Built next to the Humanities building, the SAS building completes a quadrangle that includes the Student Services and Library buildings.