Crime and Intelligence Analysis
Learn How to Analyze Crime Trends and Patterns
Crime and intelligence analysis courses will better your ability to identify and analyze patterns, such as crime trends and other threats to the community. MVC crime analysis courses focus on the analysis of data and use of information technology in intelligence fields.
Programs of Study
Moreno Valley College offers numerous courses in crime and intelligence analysis, aimed at broadening the investigative skills of students seeking careers in public service and law enforcement.
A

Associate Degree

T

Transfer Degree

C

Credit Certificate

N

Non-Credit

Limited Enrollment

Online Options
Crime and Intelligence Analysis
Associate of Science and Certificate
A

C
The goal of this program is to prepare the student with advanced technology and investigative techniques to analyze crime trends and patterns. Program coursework includes hands-on practices in advanced analytical computer programs, such as ESRI ArcGIS Pro and IBM Analyst's Notebook. Students will learn to use progressions in technology to plan, collect, collate, analyze and disseminate information and intelligence regarding crime incidents.
Program Code
MAS1013/MCE1013
More Ways to Learn
Why Crime Analysis?
Crime and Intelligence Analysts play a significant role in devising solutions and formulating prevention strategies related to crime. Analysts assist in criminal investigative units such as narcotics, gangs, homicide, intelligence, human trafficking, including patrol and law enforcement administration.
Possible Careers
Scholars that focus in crime and intelligence analysis have career options in:
Law Enforcement
Information technology and cybersecurity
Fire investigation
Emergency medical services
Local and state governments
Law and policymaking
Psychology and psychiatry
Criminology
Financial and industrial security
Retail and corporate industries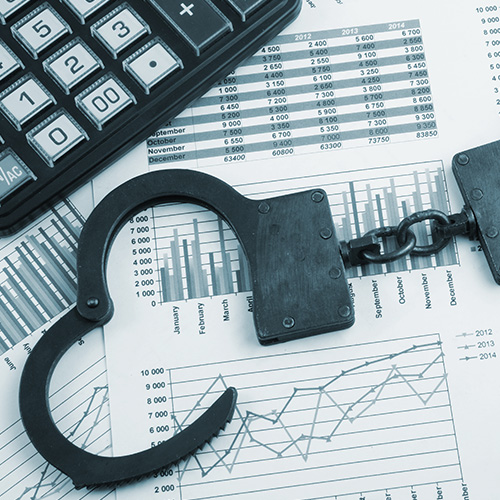 Course Name: ADJ-40 Law Enforcement Crime Analysis
Course Description: An overview of the tools and techniques utilized by Crime and Intelligence Analysts using advancements in technology to plan, collect, collate, analyze, and disseminate information and intelligence, regarding complex crime problems and to provide officers, detectives, and administrators with reliable data, information, intelligence, and statistics. 54 hours lecture. (Letter grade only)
Units: 3
Course Name: ADJ-41 Technology and Investigative Analysis
Prerequisites: ADJ-40
Advisory: ADJ-1
Course Description: Overview of a variety of software programs and applications utilizing available technologies in assisting in investigations as crime analysis is essential in law enforcement agencies. By evaluating data, the student will create charts and graphs to identify analytically crime trends and patterns. 54 hours of lecture. (Letter grade only)
Units: 3
Course Name: ADJ-42 Criminal Behavior and Intelligence Analysis
Prerequisites: ADJ-41, GEG-7
Course Description: Practical implementation of software programs and applications utilizing available technologies in data mining to assist in criminal investigations. Utilize appropriate required skills contained in the

Analyst's Notebook Platform

from IBM Security Intelligence Analysis and Data Management Application. Use of sophisticated ELP Technology to develop insights into relationships between data entities and links to discover patterns and construct insights. 54 hours of lecture and 30 hours of lab. (Letter Grade only)
Units: 3.5
Course Name: ADJ-43 Criminal Intelligence Analyst Simulations
Prerequisites: ADJ-42
Course Description: Practical implementation of software programs and applications utilizing available technologies to assist in strategical, tactical, and administrative analyses for criminal investigations. Utilize required skills needed for analyzing simulated crime incidents. Apply acquired skills using the Analyst Notebook Platform, ESRI ArcPro, and Hawk Analytics. Utilize sophisticated entity link properties technology to develop and construct insights in realistic, simulated situations for intel collection, assessment and distribution in support of all classifications of law enforcement specialized units. 54 hours of lecture and 30 hours of lab. (Letter grade only)
Units: 3.5