Fall 2022 EOPS Enrollment Period Ends August 17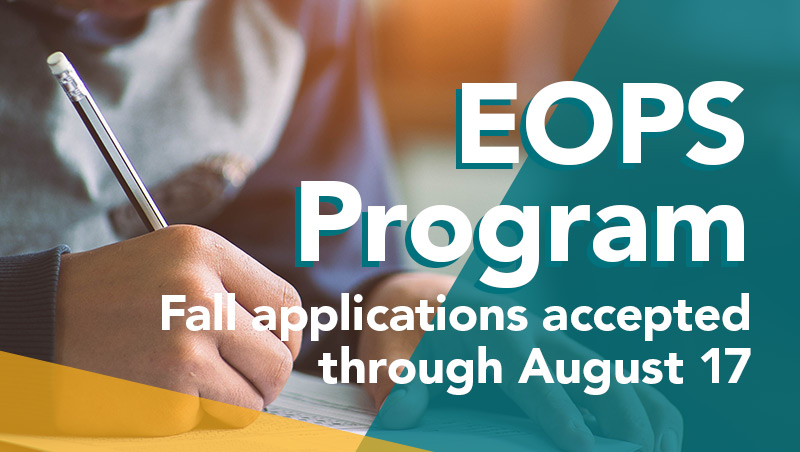 Extended Opportunities Programs & Services (EOPS) will be accepting applications for fall 2022 through August 17. Current EOPS students do not need to complete a new EOPS application.
The EOPS program provides the following services to its participants:
Priority registration
Book vouchers
Application fee waivers for CSUs, UCs and private universities
Specialized tutoring
Dedicated counseling
Specialized graduating and transfer assistance
Individualized educational planning and semester by semester long term planning
Multicultural and student success workshops covering numerous topics
CARE program for single parents on CalWORKs and receiving cash aid for them or their children
NextUP program for foster youth with extra benefits
Eligibility requirements for EOPS include:
California resident or AB540 eligible
Enroll in 12 units or more
Completed less than 45 degree applicable transferable units
Qualify for Financial AID California College Promise Grant (CCPG) A or B
Demonstrate academic challenge
The EOPS application is located on your WebAdvisor portal in the upper left corner under EOPS Supplemental Applications.