Public Safety Dispatch Academy
About the Dispatch Course
MVC offers a 120-hour public safety dispatch course in conjunction with the Riverside County Sheriff's Department and POST. This course provides basic training for entry-level law enforcement dispatchers and complaint desk telephone operators. Participants learn correct procedures for public safety telephone and radio operation, interagency coordination and communication, and stress management. Advanced instruction in civil liability, suicidal callers, ethics, and the dispatcher's role in officer safety is also available to experienced dispatchers.
Apply to MVC RSD Training Programs
Class Information
POST Plan IV (Course # 2200-30900, 120 hours)
This course is a basic overview of public safety dispatching and satisfies the July 1, 2011 revised curriculum set by the Peace Officer Standards and training for basic public safety and dispatching. You will earn 6.0 units of college credits.
Pricing
Tuition is due 10 days prior to start of class. If payment is not received, you will be dropped from this course.
Agency Sponsored: $369.00
Self Sponsored: $389.00
Enrollment
You will have to apply to Moreno Valley College to take this course. Directions specific to Law Enforcement college applications can be found at the bottom of the Law Enforcement program page. For available course dates and payments, please contact the course coordinator, Felicia Bowens, at (951) 486-2806 or email fbowens@riversidesheriff.org.
California Community Colleges require that a student be a resident of California for one year and a day prior to registering for classes. If you do not meet this requirement, you could be subject to out of state fees. Please contact our Admissions Office for specific details at (951) 571-6370.
Equipment
Students must wear their department-issued uniforms or business casual attire. We also suggest you bring snacks, water and any supplies for note-taking. No shorts, ripped, faded or inappropriate jeans, flip flops or t-shirts will be permitted. Students in unapproved attire will be asked to leave the classroom.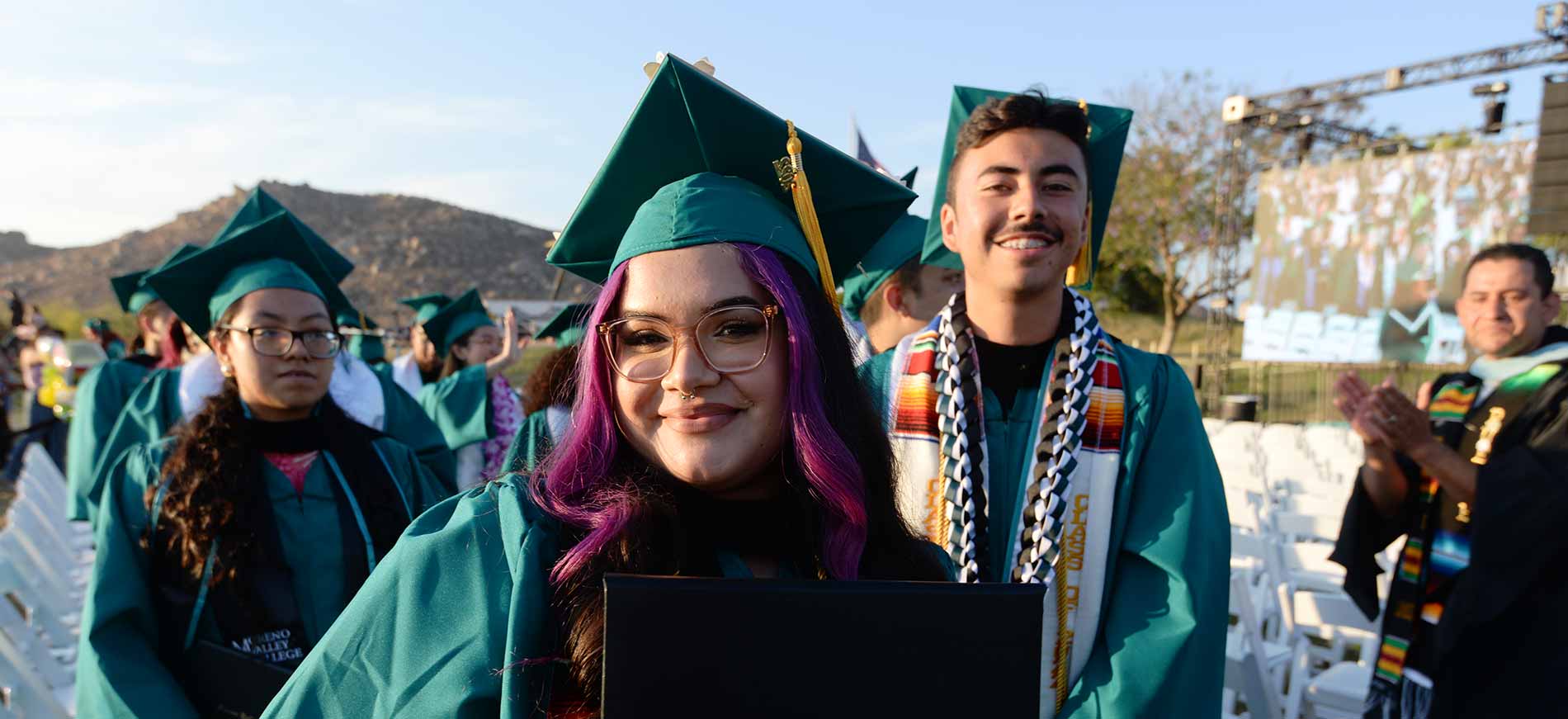 Ready to become a Mountain Lion?