Emergency Response Plan
The College's emergency response plan serves as a supplement to the Riverside Community College District Emergency Operations Plan and outlines the College's mitigation, response, recovery, and resilience to emergencies or disasters. The MVC emergency response plan specifies community member's roles and responsibilities in the event of, and the procedures to be taken by the college in response to, an emergency.
The Emergency Response Plan is created for significant incidents or disasters and is designed to protect lives and property and recover and soon as possible.
Find More Information
See RCCD Risk Management's Emergency Management page to learn more about responding to active shooter situations, fires, earthquakes, and more.
The Riverside Community College District uses RAVE to issue emergency mass notifications and keep our campuses safe. Keep your phone up to date and get the RAVE app on your mobile device to report concerns and request escorts.
We are here to help! If you have questions about emergency planning and response efforts at MVC, contact the college emergency planning and safety coordinator.
Email Tony
RCCD Police
Tony Ruiz

College Emergency Planning and Safety Coordinator
Buildings and Floor Captains
Building and floor captains are responsible for the safety of individuals in their assigned areas. Each building and floor captain will manage evacuations, check assigned areas, and coordinate emergency operations as necessary.
What is a...
A Building Captain is in charge of a specific building or sets of buildings within the facility.
After helping with an evacuation, the Building Captain reports to an assigned area to accept reports from the Floor Captains. The Building Captain then relays information to the District Safety and Emergency Preparedness Manager or the College Safety and Emergency Planning Coordinator.
The Floor Captain is in charge of a specific floor or several floors within the facility. The Floor Captain must recognize the presence of an emergency, ensure the evacuation of his/her area, perform a sweep of the area to ensure all personnel have been evacuated, report the status of the evacuation to their Building Captain.
Using A Lock-Blok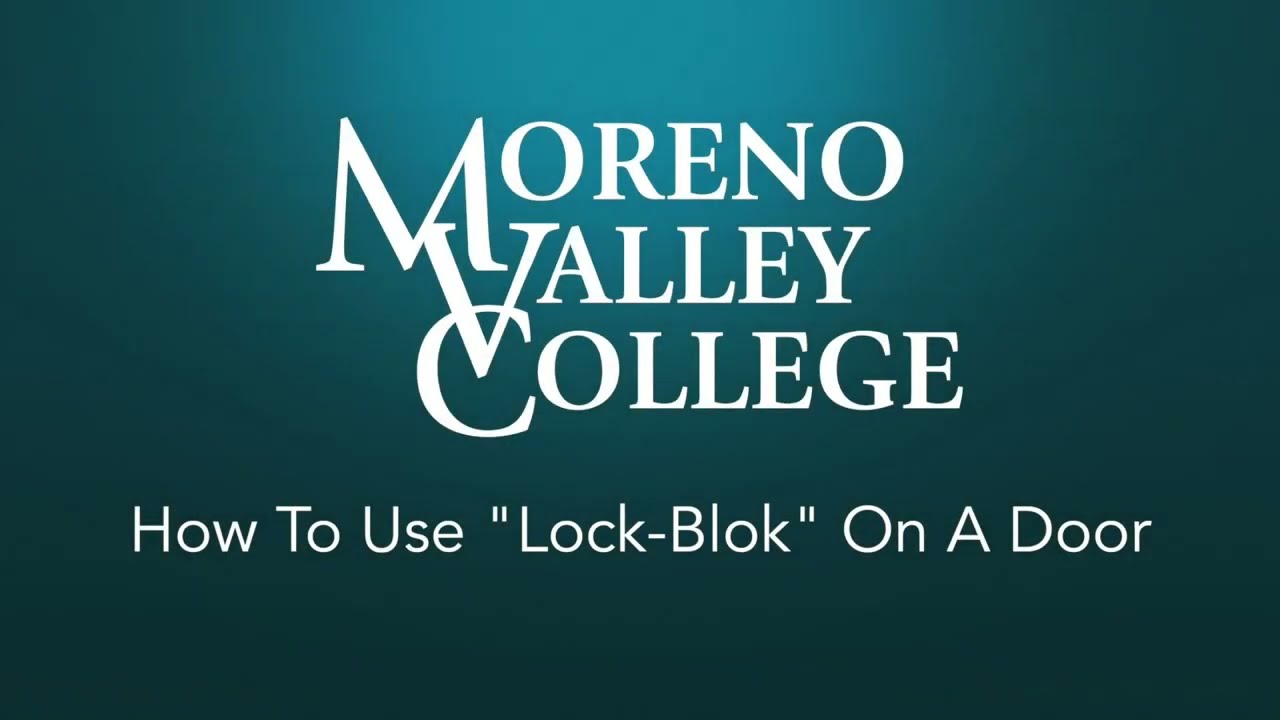 Resources
General
Fire
Earthquake
Weather and Storms
District