Become a Firefighter
Moreno Valley College's Basic Firefighter Academy is a 16-week program that provides students with a basic knowledge of fire service operations and to provide them with the entry-level skills required by most fire departments. This academy is accredited through the California State Fire Marshal's office. Students will be eligible to receive their State of California Firefighter I certificate, and all college credits earned can be put toward an associate degree.
Application Steps Fire Technology Programs
Academy Application for Spring 2024 Closes December 31
Before You Apply
Email the Fire Technology program at
fire@mvc.edu
if you have questions about or are interested in applying to MVC's Basic Firefighter Academy. When contact us, provide the following: your name, contact number and email address. You will receive email notification of application posting/class updates.
Application Periods
Applications are accepted online twice a year only. Applying outside of these periods is not possible. Your application is not retained from year to year, so you must reapply if you did not qualify prior.
Spring academy applications are accepted November 1 - 30. For the upcoming spring 2024 academy, the application period will be extended to December 31.
Fall academy applications are accepted May 1 - 31.
Academy Requirements
Be at least 18 years old
FIT-1 (or equivalent)
California State EMT Card or current NREMT card
Physical Agility Test (CPAT or Biddle)
Complete a physical/medical exam prior to starting the FIT-S3A course
Complete FIT-S3A Intro to Fire Academy & Physical Conditioning for Fire Academy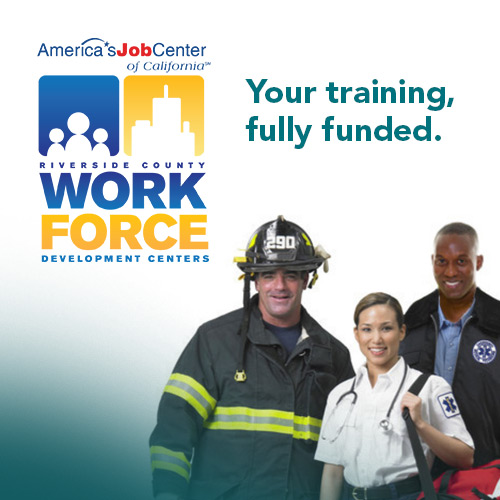 Sponsored Learning
Let the Riverside County Workforce Development Center's team of experienced personnel guide you along the path to finding your new career. RivCo's Workforce Development Center can assist qualified Moreno Valley residents with tuition and other expenses such as uniforms and books. That's right, they'll sponsor you!
To become a sponsored learner, call to apply at (951) 791-3504 or email Lelay.Galloway@rivco.org.
Academy Degree and Certificate Rewards
Offered Degrees
Students can put the college units earned in the Fire Academy toward any associate degree. An associate degree is rewarded upon completion of general education requirements for a minimum of 60 college units.
About the Fire Academy Degree About the Fire Technology Degree
Offered Certificates
Upon completion of the Fire Academy program, students will receive certificates for topics in fire control, incident command systems, safety and survival, rescue and more. A full list is as follows:
Fire Control 3, 4

IFSAC/Pro Board Firefighter 1A, 1B, 1C

Complete Firefighter 2A testing

NWCG S-130, L-180, S-190
FEMA IS-100, IS-200, IS-700, IS-800
Firefighter Safety and Survival
Wildland Firefighter Safety and Survival — Level 1
Low Angle Rope Rescue
Vehicle Extrication
Rapid Intervention Crew Tactics
Confined Space Awareness
C-212 Basic Chainsaw Safety Awareness — Classroom Portion
Behavioral Health & Cancer Awareness 1A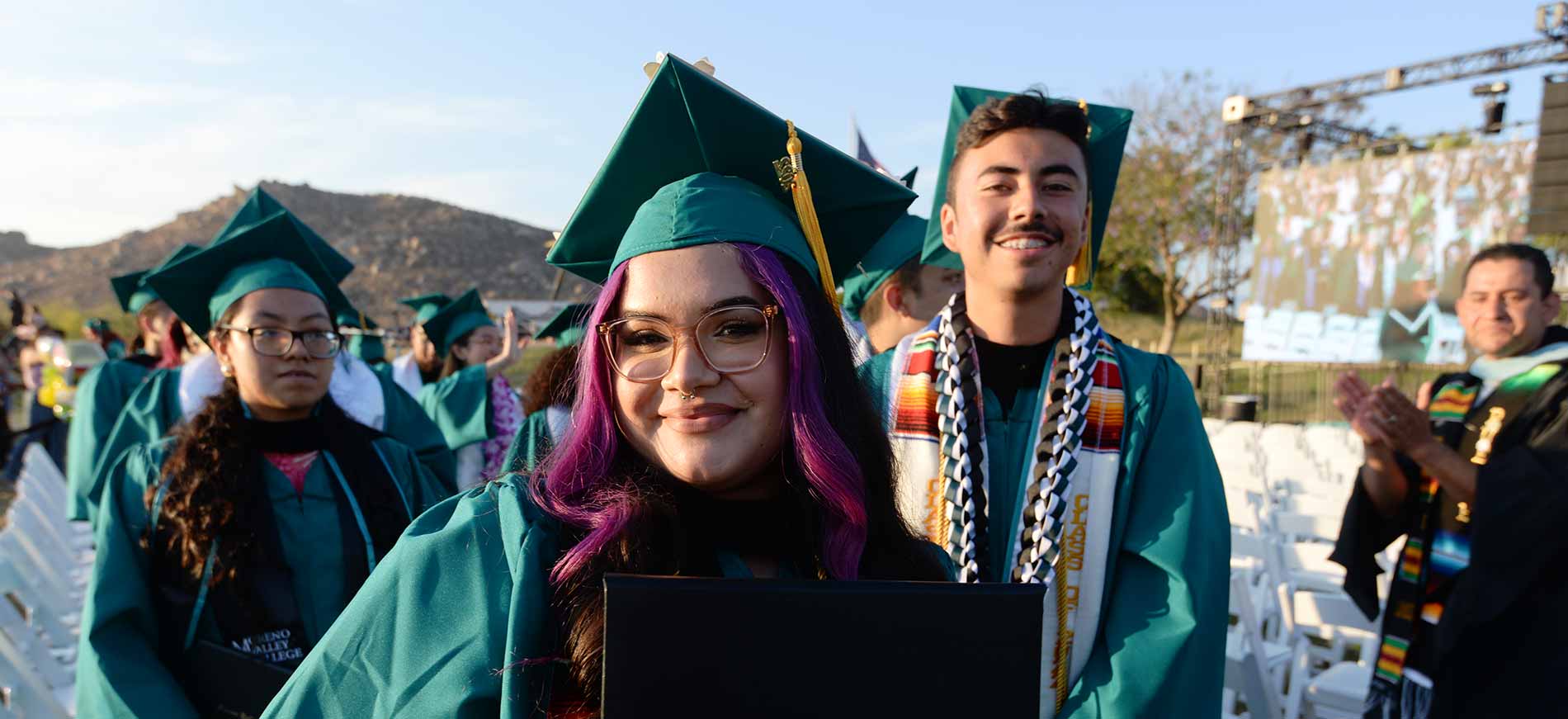 Ready to become a Mountain Lion?