100 Black Men of the Inland Empire Establishes Umoja Scholarship Fund at Riverside Community College District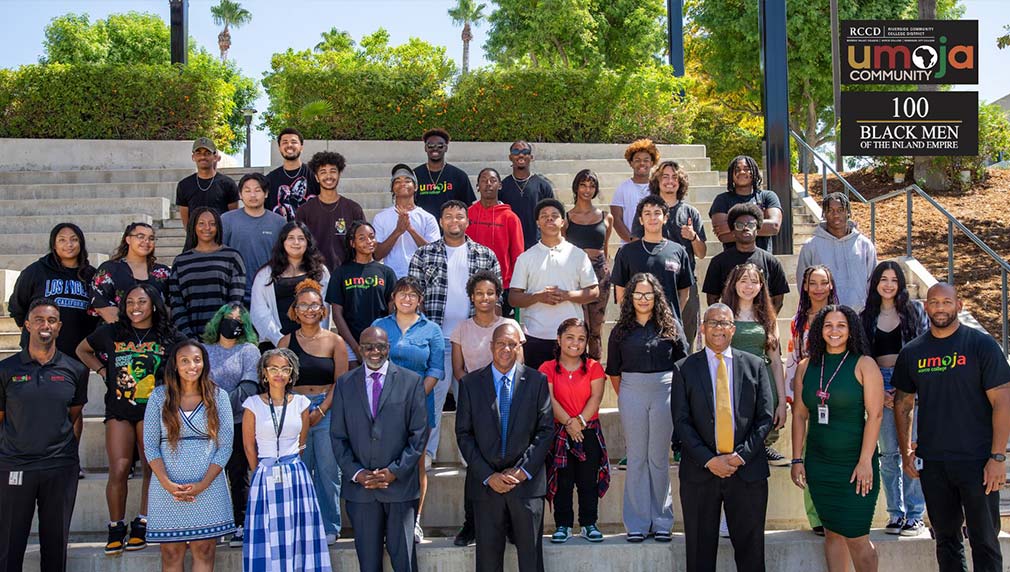 Riverside Community College District (RCCD) is pleased to announce a collaboration with 100 Black Men of The Inland Empire (100 BMIE) to introduce the 100 BMIE Umoja Scholarship Fund. This investment from 100 BMIE underscores their commitment to supporting youth and young adults in their pursuit of higher education and academic excellence.
The newly established 100 BMIE Umoja Scholarship Fund will provide financial aid to students across each RCCD college (Moreno Valley College, Norco College, and Riverside City College). Each college will have the opportunity to award $1,000 to deserving Umoja students, aiding them in overcoming financial barriers and propelling them towards their educational aspirations.
"This initiative aligns perfectly with our mission to empower students and strengthen communities through accessible education," said RCCD Foundation representative Marie Thermidor.
Beginning on October 1, 2023, eligible students can apply for the 100 BMIE Umoja Scholarship Fund, with the application period closing in January 2024.
100 BMIE is committed to fostering academic excellence, financial literacy, civic engagement, economic empowerment, mentorship, and health and wellness among underserved and underrepresented youth. The organization's values closely resonate with RCCD's dedication to creating pathways for student success and community upliftment.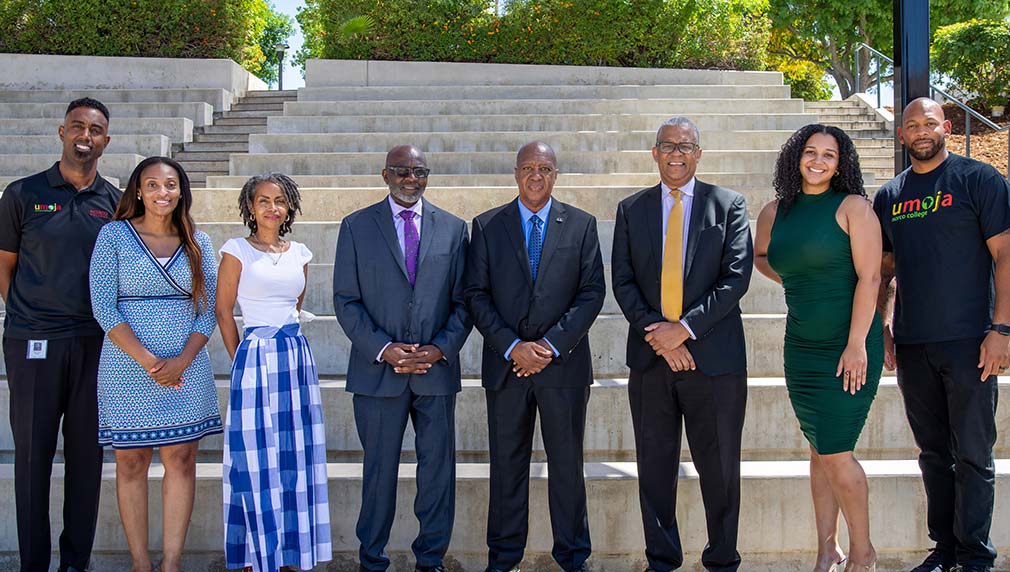 100 BMIE President David Morrow, Ph.D., shared, "By providing these scholarships, we aim to empower students with the tools they need to excel academically and contribute positively to their communities; hopefully, some of them joining 100 BMIE one day."
Currently, 100 BMIE is actively engaged in middle and high school education across Riverside and San Bernardino counties and seeks to expand its reach to the collegiate level. The organization envisions establishing a strong partnership with RCCD as the first step in their broader mission to collaborate with other colleges and universities.
RCCD and its colleges express their sincere gratitude to 100 Black Men of the Inland Empire for their support of student success and the community.
For further information regarding the 100 BMIE Umoja Scholarship Fund and application details, visit RCCD college scholarship information.
To learn more about 100 BMIE, visit 100bmie.org.