RCCD Successfully Hosts College for Kids Summer Program at Moreno Valley College and Riverside City College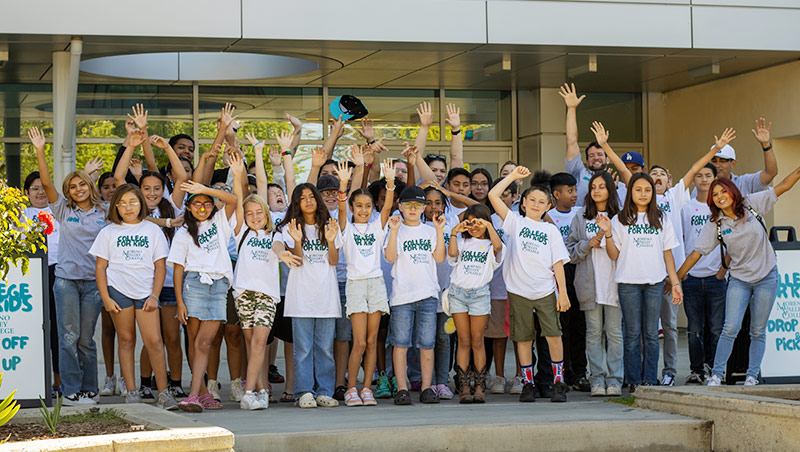 Moreno Valley College and Riverside City College successfully hosted the inaugural Riverside Community College District (RCCD) College for Kids summer programming in July.
College for Kids, a pilot program offered for free in its first year, aimed to provide an enriching and educational experience to children who may not have access to summer camps due to financial constraints. Michael Peterson, RCCD Executive Director of Adult Education & Community Initiatives, collaborated with local non-profit organizations, offering them a one-week priority registration to ensure children in need were given the opportunity to participate before opening registration to the general public.
At Moreno Valley College, the program focused on igniting creativity in young minds, with faculty members Nicholas Colon and Latania Mont leading forty students through an engaging week of photography and art lessons. The students gained hands-on experience in authentic photography, covering studio and street photography using professional-grade cameras and studio lighting equipment. Additionally, they delved into foundational art concepts, including composition, portraiture, and landscapes. Through engaging, hands-on activities, the children left each day with their self-made creations, filling them with pride and accomplishment.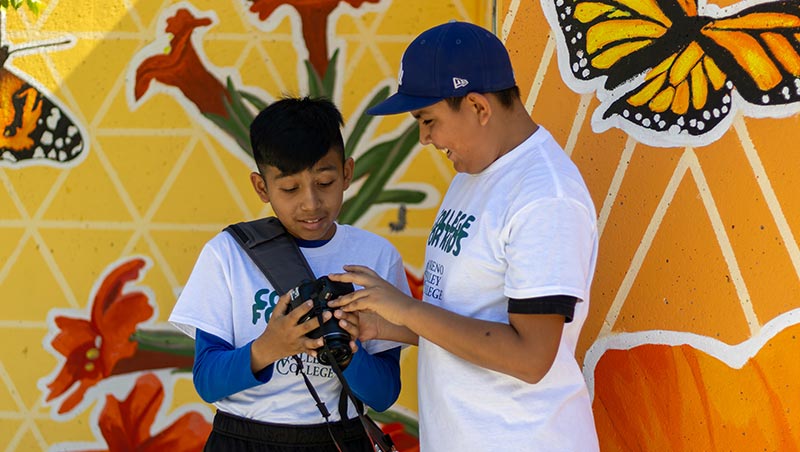 Riverside City College (RCC) centered on Science, Technology, Engineering, and Mathematics (STEM), with faculty members Valerie Merrill and Paul Richardson guiding forty-two students through a series of explorative courses in math and chemistry. The young learners immersed themselves in diverse concepts, including pi, the Fibonacci sequence, the scientific method, and the molecular structure of everyday compounds. From using self-made astrolabes to measure trees in the Quad courtyard to extracting DNA from strawberries, the students embarked on a fascinating journey, gaining a head start on fundamental concepts they will explore further as future RCC Tigers.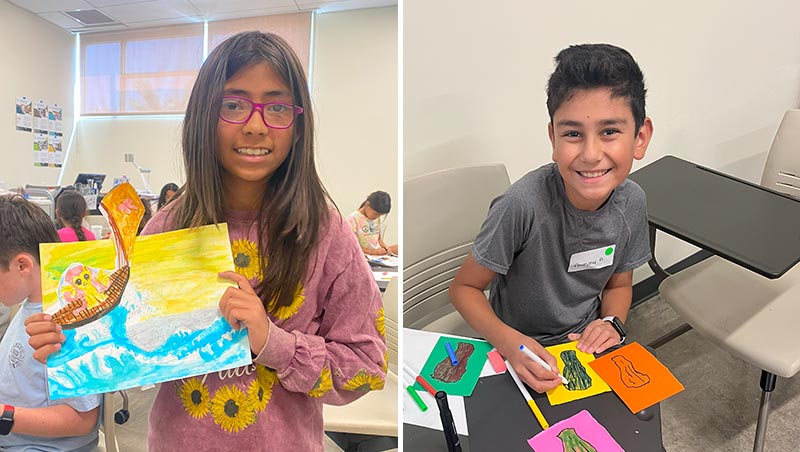 Parents of the participating students have expressed overwhelming satisfaction with the program.
"I valued the positive impact of having the opportunity to expose my daughter to a college-style learning environment," a parent commented through the survey. "This experience can motivate her to aim for college, helping her realize that despite initial fears, it can be a rewarding and positive experience."
Another parent shared, "Every day I picked up my child, they were always in happy spirits and let me know about their day. She loves the program and experience. And she loved saying she was going to college."
The program received a 5 out of 5-star rating for whether parents would recommend College for Kids to other families. Moreover, the average rating for how much the kids enjoyed the program stands at 4.84 out of 5 stars.
Considering the overwhelmingly positive feedback, parents and children have expressed their desire for the program to be extended, a testament to its impact on the participants.
The hope is that College for Kids will instill a lifelong love for education in the hearts of these children, making them feel at home when they return to our campuses in the future.
As RCCD looks toward the future, we remain committed to creating inclusive and transformative educational opportunities for all community members.
For more information about College for Kids and future RCCD initiatives, contact michael.peterson@rccd.edu.