RCCD Celebrates Closing Celebration for Inaugural Cohort of Californians for All, College Corps Program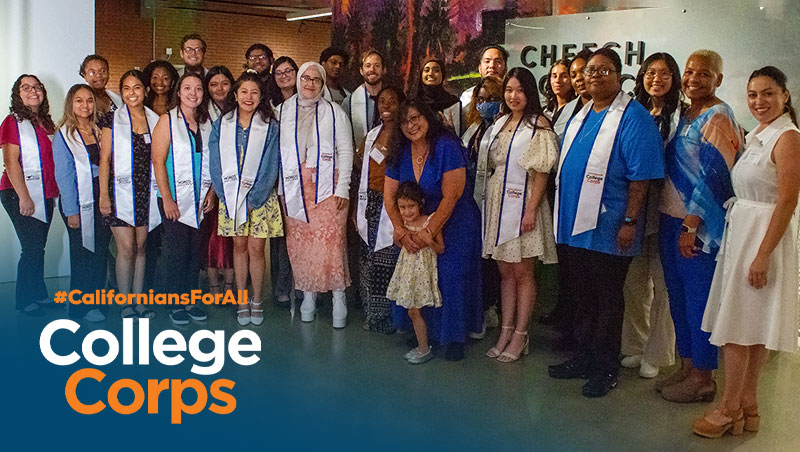 The Riverside Community College District (RCCD) marked a momentous occasion on Thursday, July 27 with the closing celebration for the inaugural cohort of the Californians For All, College Corps Program. The event took place at the Cheech Marin Center for Chicano Art and Culture, a part of the Riverside Arts Museum.
The program was initiated with an inspiring introduction from Darci Manzo Piron, director for RCCD College Corps, who highlighted the significance of College Corps as a pioneering state-sponsored service and career development program. Not only does it bridge the financial aid gaps faced by many students, but it also addresses some of California's most pressing challenges, such as climate action, food insecurity, and K-12 education.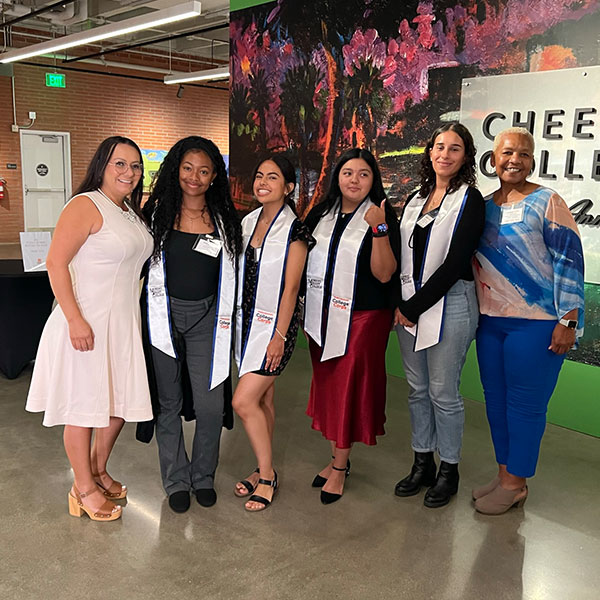 Throughout their journey, College Corps Fellows have collectively completed over 16 thousand hours, with an astounding 87% of those hours dedicated to direct service to our local communities. The remaining 13% were devoted to their professional development and training. Notably, Fellow Kaya White from Riverside City College (RCC) set an exemplary standard by completing over 1,000 hours, surpassing the set requirement of 450 hours.
The program's incredible impact has not gone unnoticed within the community. Elena Baca-Santa Cruz, Moreno Valley City Council Member and a passionate advocate of the program nominated the RCCD Fellows for the Western Riverside Council of Governments Community Service Award. The recognition was accepted with pride and gratitude in front of hundreds of community leaders.
Fellows had the opportunity to hear from RCC president Claire Oliveros, Ph.D., who wholeheartedly congratulated the first cohort for being pioneers and groundbreakers. She emphasized that the Fellows' dedication and commitment have not only made a difference but are carving out a path for others to follow in their footsteps.
The keynote address by Adrienne Grayson, Ed.D., associate dean of educational partnerships, resonated with the attendees. Grayson applauded the students' unwavering dedication to the program and their communities. She acknowledged their daily commitment to service and expressed her hope that this experience marks the beginning of a lifelong journey of making a positive impact. Grayson also highlighted and thanked her team who runs the program and ensured fellows made it to the competition line: Frankie Moore (Moreno Valley College), Patricia Gill (Norco College), and Darci Manzo Piron (Riverside City College).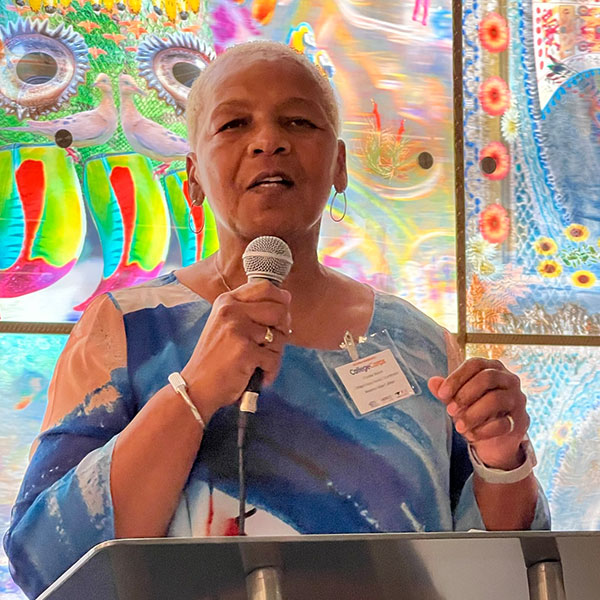 Several College Corps Fellows had the opportunity to share their transformative experiences during the event. Itzia Gutierrez-Gutierrez from Moreno Valley College highlighted how the program supports first-generation students in navigating college finances, while Silvia Navarro from Norco College shared how the program taught her both the importance of receiving help and giving back to others.
Jennifer Dawson from RCC, an AB 540 Dreamer, expressed her gratitude for the program that allowed her to balance school, work, and community service. Jennifer had the opportunity to work with three departments and discovered her passion for being a resource and advocate for those in need.
To honor the achievements of the Cohort 1 students, college leadership and cohort directors presented each Fellow with a stole and certificate of completion. In total, 33 students from the three RCCD colleges were celebrated—7 from Moreno Valley, 12 from Norco, and 15 from Riverside.
The success of the inaugural Cohort 1 of the Californians For All, College Corps Program is a live example of the power of service and the commitment of students to make a positive impact in their communities. RCCD takes immense pride in fostering a generation of leaders and change-makers, empowering them to shape a brighter future for California.
Congratulations to Cohort 1 Fellows
​Daniela Casanova
​Victoria Arely Gonzalez Delgado
​Itzia Gutierrez-Gutierrez **
​Davina Lenard
​Barbara McCarter
​Elvis Nalvarte **
​Kirolos Nessim
** Returning fellows for Cohort 2​​
Marine Barbarian
Yang Chavez-Barba
Dustin Duke
Rochelle Duran
Tony Grimaldi **​
Abbagale Gutierrez **
Van-An Lam
Silvia Navarro
​José Orozco **
​Reem Owda
​Andrea Rodriguez-Ramirez
Huda Syeda
** Returning fellows for Cohort 2​​
Daniel Cardenas **
​Jennifer Dawson
​Lesly Garcia
Trina Green
Jonathan Hazelton
Katrina Hill **
Vy Le
​Alexandria Livingston
​Zimarrah Mayo
​Vicktor Pargas
​Sabrina Sanchez
​Leilani Segura
Mark Valdes
​Alfredo Villanueva-Alvarez
​Kaya White
** Returning fellows for Cohort 2​​