Moreno Valley College's Veterans Upward Bound Program Receives Grant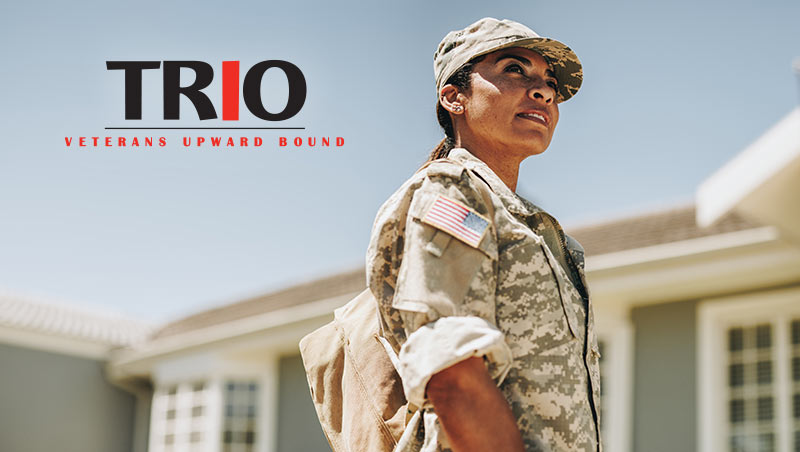 The Department of Education has awarded Moreno Valley College's Veterans Resource Center $1,437,685 for five years for the Veterans Upward Bound program.
The Veterans Upward Bound program is a transition assistance program designed to assist Veterans who meet certain eligibility criteria to transition from the military into a postsecondary institution. Moreno Valley College was one of 60 institutions across the nation to receive an award.
Riverside County has the third largest Veteran population in California and the eighth largest Veteran population of any county in the US. Within the College's service area, 27,550 Veterans reside. Most resident Veterans served in the Gulf War (46.2 percent) and 37 percent are under the age of 55. The city of Moreno Valley is also home to the March Air Force Reserve Base.
The Veterans Upward Bound program seeks out Veterans who have been out of high school for five or more years and/or have a disability, are low-income, and are potential first-generation college students.
The funding for the Veterans Upward Bound will provide academic instruction, tutoring services, academic counseling, financial aid, and financial literacy workshops; and provide connections to support services as well as assist with other requisite skills necessary for acceptance and academic success. Veterans participating in the program will also be assigned a peer advisor who will provide mentoring through the Peer Advisors for Veterans Education platform.
"The goal is to increase the rate of Veterans graduating from institutions of postsecondary education through the support services and resources provided by Veterans Upward Bound," Mark Diaz, coordinator of Veteran Services, said. "To accomplish this, the Veterans Resource Center staff will be working in tandem with the program director of the Veterans Upward Bound program to identify, recruit and select participants to be served by the project which will include visits to military bases, partnering with local Veteran agencies for referrals to the program, and traditional 'boots on the ground' outreach at organizations that serve Veterans within Riverside County."
Currently, there are only two other community colleges (West Hills College-Lemoore and Santa Ana College) in California that have a Veterans Upward Bound program.
"I am excited to help launch this initiative and provide the support services that our Veteran students need to make the transition into a postsecondary institution and continue their mission to success," Diaz said.