District Receives Millions to Increase Apprenticeship Opportunities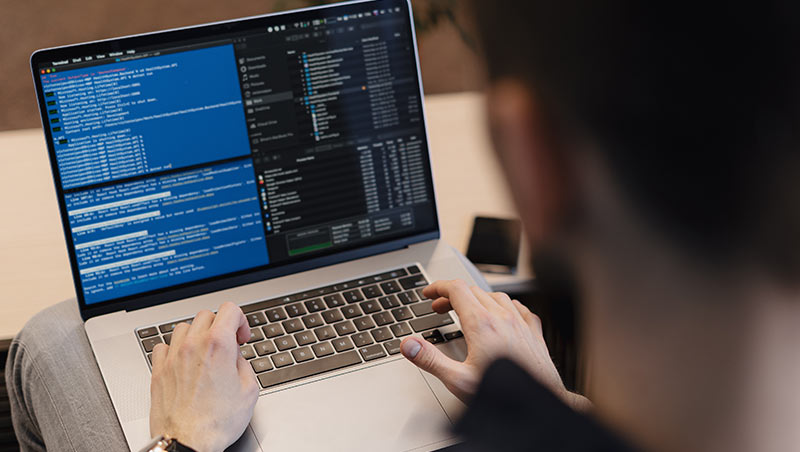 The US Department of Labor awarded Riverside Community College District (RCCD) nearly $5 million to support the region's LAUNCH Apprenticeship Network to develop a Registered Apprenticeship Hub in the Inland Empire that will expand access to registered apprenticeship programs throughout the region.
In all, the Department of Labor awarded $50 million to nine organizations, of which three were community college districts. RCCD's award of $4,697,637 for LAUNCH is expected to register 20 new Apprenticeship Programs with the Department of Labor to serve residents of the Inland Empire, as well as expand existing programs, and assist in building pre-apprenticeship programs. Working in collaboration with LAUNCH and other educational partners, RCCD through this project will also invest in critical apprenticeship management and personnel, work with employers and industries that use registered apprenticeships, serve populations that historically are underrepresented in the apprenticeship system, and work to integrate apprenticeship as a premier feature of the region's higher education system.
RCCD Chancellor Wolde-Ab Isaac, Ph.D., noted, "Our team has invested significant energy in better understanding how access and equity or lack thereof impacts opportunities for living-wage career paths supported by apprenticeship in inland Southern California." While the state of California and the federal government have invested funding in the creation of new apprenticeship programs over the past decade, creating sustainable and large-scale apprenticeship programs in sectors outside of the building and construction trades has proven difficult.
LAUNCH Administrator Charles Henkels, who serves as the director of Regional Apprenticeship and Work-Based Learning at RCCD, said. "We discovered that the apprenticeship system in the Inland Empire holds great potential for access-seekers at all stages of their professional journey, and it should be particularly commended for a strong track record of serving people of color, although women are drastically underrepresented." Henkels further observed, "there remains a substantial gap between low-skilled inexperienced workers and socioeconomically disadvantaged students, and the entry-point to most apprenticeship opportunities."
While students, job seekers and employers agree that apprenticeship programs would serve the economy, starting new programs often appears too complex or time consuming. Likewise, young people in the Inland Empire express a high degree of interest in apprenticeship opportunities but registering in a program hasn't been a realistic option for most young people.
"Apprenticeship is the easiest thing to sell, but the hardest thing to buy," Henkels said.
The Division of Apprenticeship Standards reported that in 2019, prior to the pandemic, the entire state of California registered just 13 apprentices under the age of 20. This included three black adults, two women, and just one resident within RCCD boundaries.
"Once prospective participants get past the initial excitement, there is rarely a next step for them that is ready and apparent," Henkels said. "Students are informed about apprenticeships but then just as quickly told the program they are interested in is full and they will be put on a waiting list, or there are no programs in the professional pathway they are interested in. Businesses agree to provide paid on-the-training experiences, but then are handed complicated, or less relevant, labor codes regarding occupation codes, journeyman ratios, selection procedures, rules and regulations, and committee guidelines. All of this leads to frustration and eventually participants walk away."
This project will address these challenges and roadblocks and create pathways for young adults, people of color, and women to participate in apprenticeship. In addition, RCCD's Registered Apprenticeship Hub will expand intermediary program sponsorship services in new industry sectors, including emerging technologies and logistics, as well as the public sector and other non-traditional areas, and provide employers with the support they need to effectively offer apprenticeship opportunities.
This project will build upon the long history that RCCD and the LAUNCH Apprenticeship Network have in working together to promote apprenticeship development in the Inland Empire. In 2018, with funding from the Inland Empire Desert Regional Consortia (IEDRC) of community colleges, RCCD established the LAUNCH Apprenticeship Network. The IEDRC serves approximately 4.6 million residents by leveraging the education and workforce resources of 12 community colleges, 56 K-12 districts, two workforce development boards, and two county offices of education.
The goal of LAUNCH is to establish a navigable apprenticeship system for businesses, students and career-seekers to provide access to accredited paid work-based learning opportunities that would be recognized and portable both in industry and academia, and to fix bureaucratic bottlenecks within the workforce and education systems.