Alert: College Closed for Remainder of Day, Final Exams Rescheduled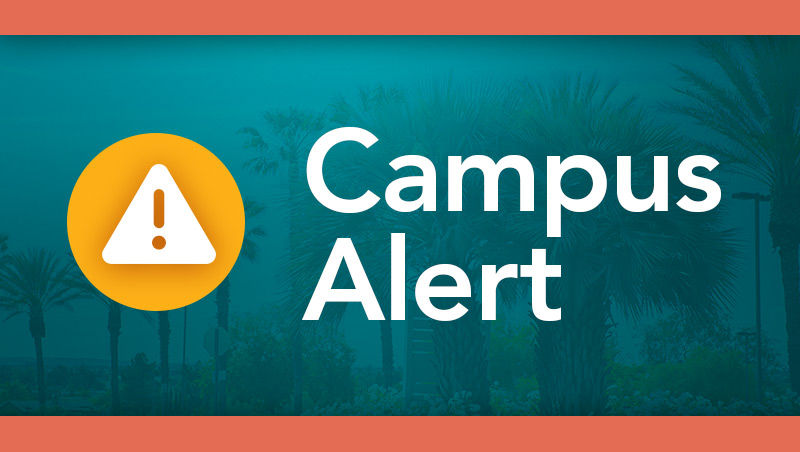 Moreno Valley College Students,
This afternoon two suspects in a stolen vehicle were involved in a chase that came onto the MVC campus. RCCD police and personnel from multiple law enforcement agencies responded quickly and both suspects were apprehended without incident. No injuries were reported on campus.
I want to thank our campus community for following safety protocols by sheltering in place and evacuating when asked to do so.
The mental and physical well-being of our campus community is our top priority right now.
The campus will be closed for the rest of the day. Final exams will be rescheduled and campus activities that were disrupted today will be resume on Monday, August 1.
On Monday, August 1, MVC Student Health and Psychological Services office will have additional counselors available for those students who were impacted by today's event. You may reach the office at (951) 686-4357. Additional support information may be found on the SHPS website.
If students want to speak with a mental health provider today, they can call Norco College Health Services at (951) 372-7046 until 5 pm this evening.
Sincerely,
Robin Steinback, Ph.D.
President, Moreno Valley College