College Opens Welcome Center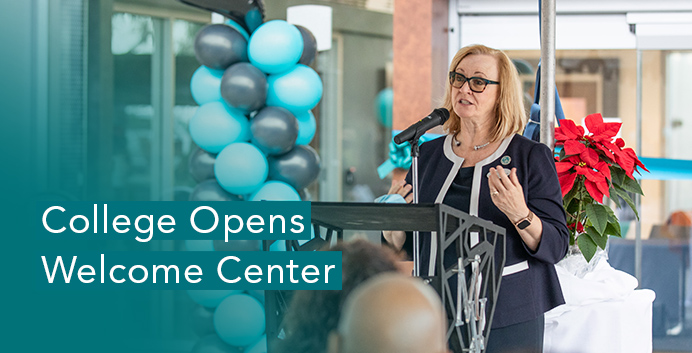 Moreno Valley College officially opened its Welcome Center with a ribbon cutting ceremony on Thursday, December 9. The Welcome Center, funded by the communities' 2004 Measure C bond initiative, came at a cost of $14 million. The single-story building houses enrollment services and other student services divisions on the main campus.
In all, over some 70 projects have been funded under Measure C monies, resulting in quality facilities to further the mission of meeting the higher education needs for the communities served by RCCD colleges. The $350 million provided monies for the acquisition, improvement, renovation and construction of facilities across the District.